Sunday, June 21, 2020, is Father's Day!
What's the history behind Father's Day?
The first recorded Father's Day celebration took place in Fairmont, West Virginia, on July 5, 1908. The person responsible for organizing this event was Grace Golden Clayton.
The service was to honor the memory of more than 350 men who were killed in the Monongah, West Virginia, mining disaster of 1907. However, since this event wasn't promoted outside the Fairmont area, the only local community members attended.
The next year, Sonora Smart Dodd of Spokane, Washington, was inspired by a Mother's Day service she attended in 1909 to create a similar holiday to honor her father, William Jackson Smart. Smart was a Civil War veteran, farmer and single father who raised six children after his wife, Ellen, died giving birth to their youngest child in 1898.
Soon after, Dodd convinced the Spokane Ministerial Association and the local YMCA to set aside a Sunday in June to celebrate fatherhood. Her preference was to have the celebration on June 5, her father's birthday. The ministers instead chose the third Sunday in June.
On June 19, 1910, Dodd's interpretation of Father's Day was celebrated by delivering presents to fathers with physical disabilities, boys from the YMCA decorating their lapels with fresh-cut roses (red for living fathers, white for the deceased) and the city's ministers making the joys of fatherhood the subjects of their regular Sunday sermons.
Later on, in 1966, President Lyndon Johnson signed an executive order making the holiday the third Sunday in June. In 1972, Congress passed an act officially making Father's Day a national holiday.
How can I celebrate Father's Day 2020?
If you're a cash-strapped college student who simply can't afford to give your dad a material Father's Day gift, there are plenty of ways to let your father know how much he means to you that won't cost you a single penny. These gifts are personalized activities that will mean more to him than anything you could have purchased at the mall or online.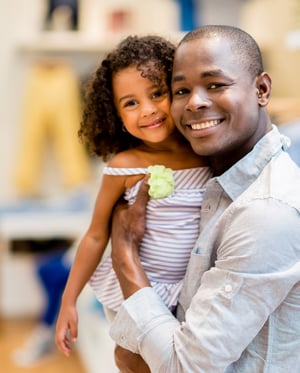 Here are some suggestions that will make your dad's Father's Day even more memorable taken from an "Good Housekeeping" article, 15 Fun Father's Day Activities to Spend Some Quality Time With Dad by Jamie Ballard and Selena Barrientos:
Serve dad an all-star brunch

Have a family game night

Create a backyard picnic

Grill him his favorite outdoor meal

Take dad for a nature hike

Have an outdoor movie night

Organize an overnight camping trip
Check out Ballard and Barrientos' article for even more ideas.