If it seems like almost everyone is on social media, it's because they are. More specifically, in 2016, 79 percent of online American adults said they use Facebook. So it makes sense for businesses to use it, too. In fact, it's one of the most direct ways to reach billions of adults around the world.
Whether you're a business owner or plan on becoming one, you should work on improving your social media skills so you can take advantage of this cost-effective method for communicating with your target audience. Fortunately, there are several ways to get a social media education. Here's what you need to know to get started.
Know the Value of Social Media
It's tempting to give up on using social media when you can't figure out a good strategy for it as an entrepreneur. But it's better to look for help — like looking at social media education options — than to give up completely. Most business owners use social media for a reason: It works. After all, of the 3 billion internet users in the world, 2 billion use social media.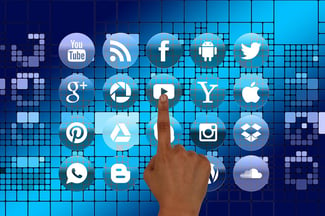 You can't afford to miss out on the chance to communicate your company's message to that many people at once, especially when the benefits include increasing brand awareness, improving search ranking, boosting customer loyalty and collecting customer feedback. If you could use these advantages for your business, it's time to get a social media education.
Consider Your Social Media Education Options
There are a few options for current or aspiring business owners in Ohio who want to increase their social media skills. For example, if you can spend four years delving into everything you need to know to market your business, consider attending Capital University's business school.
When you major in marketing, you'll take courses that teach you about writing for the web, marketing metrics and social media marketing. Ohio Wesleyan University offers a similar degree for anyone who completes its program through the Woltemade Center for Economics, Business, and Entrepreneurship program.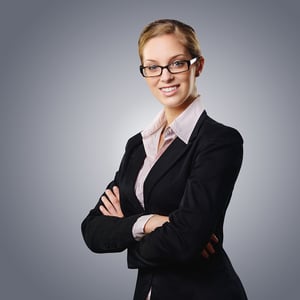 If you don't have four years to spend learning about social media, consider a shorter program from a local Ohio school. Ohio University offers an Entrepreneurship Certificate. This program should help you master skills like creating presentations, writing, managing a team and marketing.
Another option for entrepreneurs in Ohio is the Business Management and Entrepreneurship degree program at Hocking College. When you attend this school, you can expect to learn what you need to know about keeping accounting records, properly staffing your business, marketing your products or services, and more. In particular, some of the courses you can take include Business Writing, Sales, Principles of Finance and Business Law.
Regardless of what you sell, you'll benefit from learning these skills in school.
Pick the Right School for Your Social Media Education
These are just a few of the social media education options you have as a current or aspiring business owner in Ohio. If you're not sure which choice is right for you, consider which skills you're most interested in learning alongside social media for business. Then determine how long you can realistically spend in school, which means you'll need to think about tuition and your current work schedule.
No matter which program you choose, you'll be better off as a business owner once you get a social media education that allows you to confidently market your business through social networks.
For more information on Hocking College's Business Management & Entrepreneurship Program contact Program Manager, LaDora Ousley at ousleyl@hocking.edu or (740) 753-7062.