In her search for the ideal career, Bailey Coutts found herself exploring two very different career paths — neither of which turned out to be the right fit for her.
When Coutts discovered Hocking College's Medical Cannabis Laboratory Technician program, she decided to take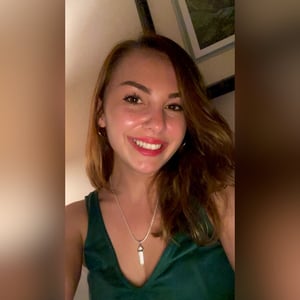 a leap of faith and begin cultivating a career in this emerging industry.
When Coutts was 8 years old, her family moved to Paducah, Kentucky, where her father worked for Pacific Gas & Electric.
Since her father's job required the family to move fairly often, Coutts eventually found herself in Ferndale, California, where she attended high school.
In 2016, a newly graduated Coutts enrolled in College of the Redwoods in Eureka, California. There she pursued a degree in psychology but later switched her major to childhood education.
Coutts admits that although she had a sincere interest in both subjects neither turned out to be the career path that seemed right for her.
She relocated to Jackson, Ohio, with her family. After getting a job at a local brewery she began investigating local colleges and happened upon Hocking College.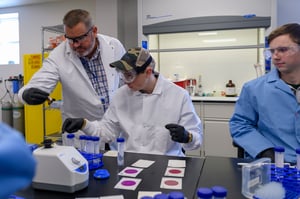 She was immediately drawn to "how nice and homey" the campus looked. Though that what really got her attention was the discovery that Hocking College offered a Medical Cannabis Laboratory Technician program.
Because of her time in California, Coutts was aware of how medical cannabis could benefit anyone living with chronic pain and anxiety. She was also familiar with how the growing industry operated and was aware of the need for qualified individuals in this field.
After enrolling in the program Coutts was impressed by how hands-on and interactive her classes were. She elaborated that, "the classes almost feel like personal groups, everyone has a say and at the end of the semester you all know each other."
In addition to leaning the proper rules and regulations regarding medical cannabis in Ohio, Coutts became skilled in the steps that need to be taken to make sure the medical cannabis is ready for sale.
Coutts describes her instructors as "hands down amazing!"
"They really go out of their way to make sure each student succeeds," she said.
Coutts plans to graduate from the program in 2021.
She already has a job lined up after graduation with Appalachian Pharms, a new medical cannabis processor that recently opened in Jackson, Ohio.
Coutts feels that becoming a medical cannabis lab technician is an ideal career choice for "anyone interested in a more modern take on medicine."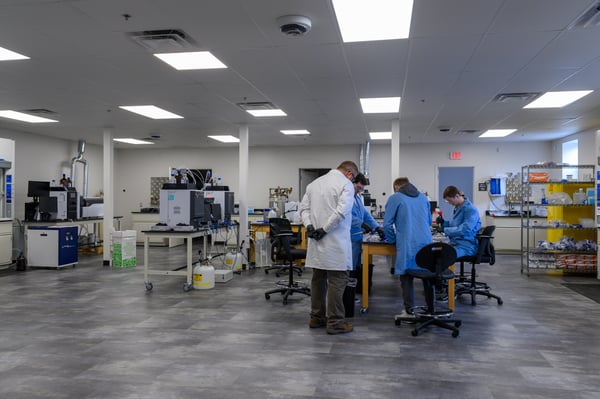 More about Hocking College's Medical Cannabis Program
On January 7, 2019, Hocking College was awarded a Certificate of Operation as a Medical Cannabis Testing Laboratory by the Ohio Department of Commerce, making it one of the first in the state.
The Cannabis Laboratory Sciences program at Hocking College is the first Associate Degree in Laboratory Sciences with a major in Cannabis Laboratory Technician in the United States.
Students will be learning cannabis specific tests and techniques while spending a significant amount of hands-on training with the same analytical instruments found in other commercial labs.
For more information on Hocking College's Cannabis Laboratory Technician program contact Director of Undergrad. Research & Laboratory Sciences
Workforce Development, Fred Claussen, at one of the following: