Is planting more trees the best way to combat climate change? This question was asked in a recent article published in The New York Times titled Restoring Forests Could Help Put a Brake on Global Warming, Study Finds.
In this piece, author Somini Sengupta revealed the results of a study done by researchers from ETH Zurich, a science and technology-oriented university located in Switzerland that bolsters and encourages open-mindedness, independent thinking, and entrepreneurialism.
Their curriculum embraces subjects from engineering to system-oriented natural sciences, and many of their research projects involve finding solutions to global warming.
What Conclusions Did the ETH Zurich Researchers Reach?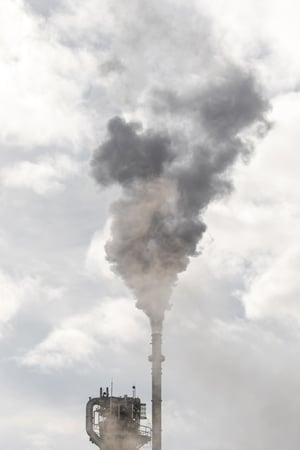 Researchers concluded that the planet could support nearly 2.5 billion additional acres of forests planted in vacant and abandoned lots. When these trees matured, they could absorb 200 gigatons of carbon that has resulted from industrial activity for over 150 years.
Why is the Absorption of Carbon From Trees Important to the Environment?
Since the industrial age, greenhouse gas emissions have been on the rise. As a result, the average global temperature has risen by 1 degree Celsius, or 1.8 degrees Fahrenheit. If this situation continues, the planet is projected to experience debilitating heat waves, wildfires, and rising sea levels.
What Countries Could Support the Most Reforestation?
According to ETH Zurich, the three countries that could make the biggest impact on this situation are Russia, the United States, and Canada.
Who Helps With Reforestation?
Professional forest technicians are responsible for the collection and interpretation of forest data, documentation of environmental conditions, prescribing and implementing forest management practices, checking contract compliance, and supervision of field crews.
Where Can I Study Forest Management?
Hocking College in Nelsonville, OH has a Forest Management Program. This program offers students the combination of a solid academic background paired with extensive, hands-on field training.
Hocking College's smaller class sizes offers students the essential one-on-one time with their instructors they'll need to learn how to conduct forest inventories, plant trees, fight wildfires, and take trips to area forestry institutions and businesses.
What Will Students Learn in This Program?
Accredited by the Society of American Foresters (SAF), Hocking College's Associate of Applied Science in Forest Management degree is designed to teach students how to identify different species of trees using individual characteristics, dichotomous keys, and site information. Students will apply knowledge of forest ecology, plant succession, soils, environmental protection, and weather/climate influences to different situations and circumstances.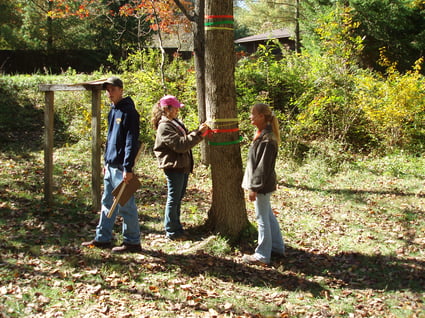 Students will learn how to implement sound silviculture and reforestation practices, as well as how to protect and enhance wooded environments with fire control and use. They'll conduct procedures designed to control insects, diseases, and animals, as well as learn how to correctly use equipment and techniques to perform forest and tree measurements to complete a forest inventory.
Students will also get hands-on experience by performing land surveys and interpreting aerial photos and maps, and will collect, analyze and apply data toward the development and implementation of a project.
Lastly, students will learn effective harvesting techniques that include safe and environmentally sound operation of all essential equipment.
---
For more information on this program, contact James Harding by email at hardingj34491@hocking.edu or by phone at (740) 753-6090.