Dec. 7, 2020, is National Pearl Harbor Remembrance Day.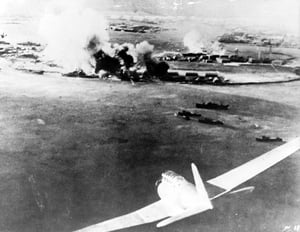 On Dec. 7, 1941, the Imperial Japanese Navy Air Service unleashed a surprise military attack against the United States naval base at Pearl Harbor near Honolulu, Hawaii, shortly before 8 a.m.
The attack aimed to destroy the U.S. Pacific Fleet and render the American forces stationed there incapable of preventing the Japanese from taking complete control of the South Pacific.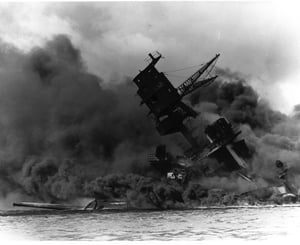 Their target — Pearl Harbor — was located near the center of the Pacific Ocean, nearly 2,000 miles from the U.S and close to 4,000 miles from the main islands of Japan.
The attack lasted nearly two hours and killed 2,403 sailors, soldiers, and civilians, wounded more than 1,000 people, and either hampered or destroyed more than 300 airplanes and nearly 20 American ships.
This tragic turn of events, which was characterized by then-President Franklin D. Roosevelt as "a date which will live in infamy," also marked the beginning of the United States' involvement in World War II.
The most famous monument to this event is the USS Arizona Memorial, located at Pearl Harbor in Honolulu, Hawaii. Designed by architect Alfred Preis and established on May 30, 1962, the monument marks the final resting place of 1,102 of the 1,177 sailors and Marines killed on the USS Arizona during the attack on Pearl Harbor.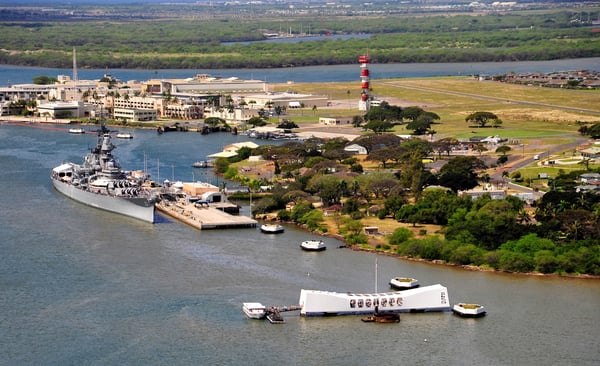 For more information on the memorial, visit the Pearl Harbor National Memorial website.
On Aug. 23, 1994, the United States Congress designated Dec. 7 as National Pearl Harbor Remembrance Day. Every year on this date, events are held across the United States to pay tribute to those who lost their lives on Dec. 7, 1941.
4 Ways to Commemorate the Attack on Pearl Harbor
Make sure the flag of the United States is flown at half-staff until sunset to honor those who lost their lives serving their country at Pearl Harbor.

Post a remembrance honoring the sailors' sacrifices, marines and civilians who perished at Pearl Harbor on your social media pages.

Attend a National Pearl Harbor Memorial Day commemoration ceremony in your community.

View one of the following documentaries, all of which are available on Amazon.com: