According to the Center for Disease Control and Prevention (CDC), more than 100 million Americans are living with diabetes (30.3 million) or prediabetes (84.1 million).
Diabetes, which is a chronic (long-lasting) disease that affects how your body turns food into energy, is the seventh leading cause of death in the United States. If you're one of the millions of Americans that suffers from this disease, then you know it's crucial to have a healthy diet and exercise daily. This blog will cover some exercises that are beneficial to those who suffer from diabetes.
What Are Some Exercises That Can Help Manage Diabetes?
If you suffer from diabetes, some beneficial exercises include: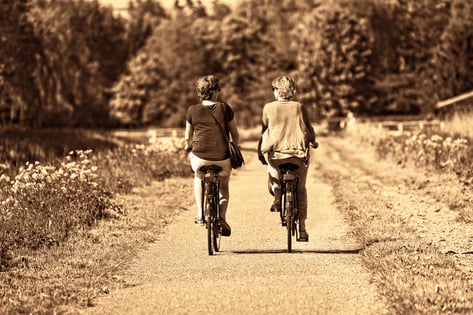 Walking
Bike riding
Using the stairs
Aerobic exercise
Swimming
Water aerobics
Dancing
Lifting light weights
Stretching exercises
Tai Chi
Yoga
How Can These Exercises Help Me Manage Diabetes?
Engaging in some form of physical activity on a regular basis can help you manage diabetes in the following manners:
Lowers your blood glucose, blood pressure, and cholesterol
Lowers your risk of heart disease and stroke
Relieves stress
Strengthens bones & muscles
Improves blood circulation
Tones muscles
Keeps joints flexible
---
Interested in a career in the health care industry? Check out Hocking College's Allied Health programs.
---
How Long Should I Exercise For?
Ideally, you should try to exercise at least 30 minutes a day, and at least five times a week. However, if you haven't been exercising on a regular basis, you might be better off to start out by only exercising 5 - 10 minutes a day. Some tips for those just starting to exercise include: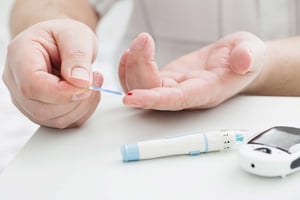 Choosing one or two simple low-impact exercises to start with
Setting realistic & achievable goals
Keeping a record of your ongoing progress
Checking your blood sugar before and after you exercise

For those who suffer from Type 1 or Type 2 Diabetes, make

sure your blood sugar is less than 250 mg/dl beforehand—

e

xercising with a blood sugar higher than 250 mg/dl may cause diabetic ketoacidosis
Do a 5-minute warm-up/cool down before/after exercising
Drink plenty of water
Have something sweet available to bring sugar levels up if needed
Wear a medical alert ID in case of an emergency
If possible, find a fitness trainer who has experience working with diabetics