Although the act of hiking has been around for over 5,000 years, the concept of hiking for pleasure didn't become popular until the turn of the 20th Century.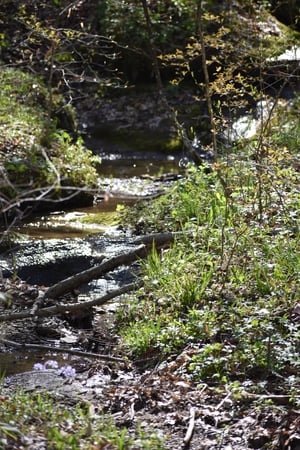 Since then, what began as a weekend hobby has turned into a billion dollar industry that was enjoyed by roughly 47.2 million people in 2017.
However, anyone new to this activity should be aware that hiking out in the wilderness does pose certain threats such as:
Inclement weather
Being exposed to the elements
Getting lost
Natural hazards
Wild animals
Therefore, in the interest of helping new hikers be more prepared, below is a list of precautions and items they should consider taking in order to ensure their first hike into the wilderness is a safe one.
Map it out. Get a map of the location you're heading to and study it thoroughly.
Check the weather beforehand. Check the weather report the night before so you can make an informed decision to go on your hike or reschedule it altogether.
Inform someone of your planned hike. If you're going alone, tell at least one person where you're going and what time you're expected to return.
Bring the basic necessities. There are several key items every hiker needs to pack, including a map, flashlight, bug repellent, a compass in case you get lost, protein snacks for energy, and water to stay hydrated.
Be prepared for any injuries. Hikers should bring a small first-aid kit in case they happen to injure themselves, in addition to a

small bottle of hand sanitizer or rubbing alcohol to sterilize any cuts, scratches, or wounds.

Be prepared to spend the night. If you end up getting lost on your hike, you may very well end up sleeping in the woods overnight. In order to be prepared for this scenario, be sure to pack waterproof matches or a lighter, toilet paper, and a tarp.
Have a distress signal. If you get lost and feel that you need help, bring a tool that could be used as a distress signal. Items for this include a whistle, strobe or flashlight, fire/smoke, or even a mirror.
If you're new to hiking, or a seasoned hiker who is interested in giving professional nature tours, you should check out Hocking College's Ecotourism & Adventure Travel Program.