NELSONVILLE—Even with all games and matches canceled because of the coronavirus pandemic, the Hocking College Athletic Department set a record in the recently ended autumn 2020 semester.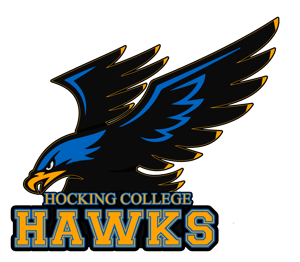 A record forty-two of the two-year college's student-athletes achieved All-Academic status — the most in the five-year history of athletics at Hocking College. To be an all-academic student-athlete, students must have a cumulative GPA of 3.3 or higher in the autumn 2020 semester.
"We are proud of this list of 42 student-athletes who have been given All-Academic status," Craig Moore, assistant athletic director, said. "Not only is this a record for our department, but it's a credit to the hard work of all our student-athletes and coaches, faculty and staff throughout the college. We are looking forward to the growth and continued successes of the department and student-athletes."
Student-athletes making All-Academic status are listed below with their sport or sports. Student-athletes marked with an asterisk earned a perfect 4.0 GPA:
Savannah Henderson*, archery
Austin Schauer*, archery
John Shiflet*, archery
Alex Spondike, archery and equestrian
Emma Smith, archery
Cole Lubergh, archery
Matt Santurello, archery
Logan Rider, archery
Gabriel Allen, cheerleading
Kylee Cessna*, equestrian
Marcus Perko, equestrian
Adam McCutcheon*, esports
Kathryn Kozel, esports
Sarah Farmer, esports
Dylan Stinson, esports and football
Ethan Snyder, esports
Trevor Thomas, esports
Jeff Aime, men's basketball
Ryan Archey, men's basketball
Elijah Priest, men's basketball
Nicholas Lutz, men's basketball
Ellis Grizenko*, football
Joe Hubschman, football
Christian Easton, football
Kris Bowman, football
Tyler Crotinger, football
Brayden O'Dell, football
Jaylon Jackson, football
Jawan Showers, football
Kenyadus Hollins, football
Gregory Lincoln, football
Heshimu North, football
Cameron Williams, football
Josiah Price, football
Quantre Miles, football
Brodie Thompson, football
Aleesha Tingler, women's basketball
Peyton Campbell, women's basketball
Alexandra Schostek, women's basketball
India Armour, volleyball
Mauricea Crouch, volleyball
Hocking offers varsity athletic experiences in 10 sports: men's and women's basketball, men's and women's cross country, football, volleyball, archery, cheerleading, esports and equestrian. Hocking College is a member of the National Junior College Athletic Association, the Ohio Community College Athletic Conference.