According to the National Fire Protection Association, U.S. fire departments responded to an estimated average of 358,500 home structure fires per year during 2011-2015. To promote Fire Prevention Week and help make sure you don't fall victim to this statistic, we've listed six ways to prevent fires in your home.
1) Check Your Smoke Alarms.
According to a 2015 report from the National Fire Protection Association, dead batteries caused 24% of smoke alarm failures. Checking your smoke alarm batteries is the first critical step for staying safe. A good tip to remember is to check the batteries during Daylight Saving Time, which happens once a year. By doing so, you'll reduce the chances of dying in a fire by nearly 50%.
2) Create An Escape Plan.
A fire can happen at all hours of the day, so having an escape plan from every room can help get you out quickly and safely. If you have infants or small children, be sure to designate someone to get them out. Remember to teach kids to "get low and go" if the smoke is too heavy. Lastly, make sure you have a meeting place at a safe distance outside your home to meet your loved ones.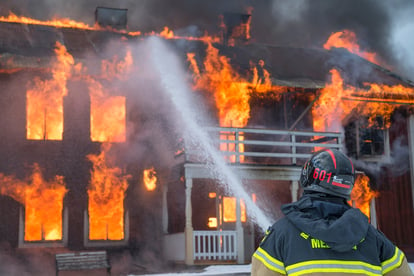 3) Get Out & Stay Out.
While this seems like common sense, some people believe they have time to grab a few of their cherished belongings and then get out. Don't. Get out immediately and once you're out, stay out. If you live in an apartment or a high-rise building, pull the fire alarm on your way out. Remember to always take the stairs and not the elevator. Wait to call 9-1-1 until you're safely outside.
4) Keep Yourself From Distractions When Cooking.
In 2016, 50.3% of residential fires were caused by cooking. When you're in the kitchen cooking, remember to keep your focus on just that and don't leave a hot oven or stovetop unattended. Remember to move hand towels, wooden spoons, etc. away from a hot and active stovetop. If a grease fire breaks out, do not try to extinguish it with water. Instead, turn off the heat source and smother the flames with a metal lid or cookie sheet.
5) Be Mindful of Electrical Outlets & Wires.
Don't over plug one electrical outlet with multiple appliances or devices. In addition, keep cords away from the walls or from under rugs because of heat buildup. Replace any frayed cords since they can send heat onto flammable surfaces like floors, curtains, rugs, etc., which could result in a fire.
6) Keep Flammable Objects in Safe Area.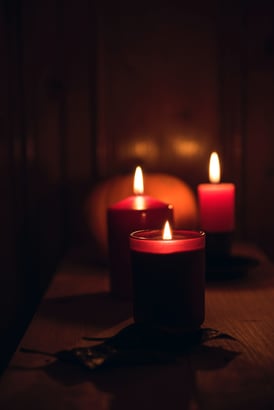 As winter and cold temperatures approach, space heaters will be coming out of storage and into homes. According to the National Fire Protection Association, space heaters account for 2-out-of-5 home fires and 85% of civilian deaths. If you do have a space heater, remember to keep them at least three feet away from any flammable surface and turn them off when you leave the room.

In addition, don't forget to extinguish any candles you may be burning in your home when you leave the room or go to bed. Make sure to place candles at least one foot away from anything flammable, and that they're placed on a stable and uncluttered surface.
If you're interested in preventing or fighting fires as a career, consider enrolling in Hocking College's Firefighter Certificate program. Students will get hands-on firefighting experience in our enclosed "burn" building; develop decision-making skills in lifelike emergencies, and learn how to operate fire trucks. Download the eBook to learn more about this program.
For more information about the Fire program, contact the Fire Sciences Program Manager Rick Best by email at bestr35625@hocking.edu or by phone at (740) 753-6493.