Today kicks off EveryBody Deserves a Massage Week which runs from July 15 through July 21. Sponsored by the Associated Bodywork & Massage Professionals (ABMP), this event has been bringing attention to the benefits of massage therapy since 1995.
While many people think getting a massage nowadays is just another luxury, there's much more to it than that. Below are eight reasons of how getting a massage can benefit you both physically and mentally.
1) Relieves Stress.
In today's world, there seems to be more stressors than ever before. Taking time out from your busy schedule to go to the spa and get a massage can help reduce the amount of stress you're feeling.
2) Helps Relieve Pain.
If you're experiencing pain that is causing you to miss work or causing a disability, perhaps you should consider getting a massage. Whether it's your back, neck, knee or hip, doing so can help decrease your pain. Massage therapists are trained to help clients with pain no matter what their condition may be, including arthritis, cancer, sports injuries, rheumatoid arthritis, carpel tunnel, headaches, trauma, and more.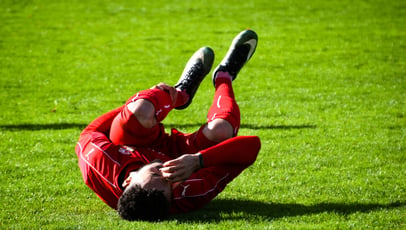 3) Reduces Muscle Tension.
Whether you're a professional athlete or just someone who's sore from a workout, getting a massage can help you with conditioning, range of motion, and flexibility. As an added bonus, it can also help speed up recovery from any muscle injuries you may have.
4) Improves Flexibility.
As mentioned above, massages can improve the range of motion and flexibility of your muscles. When you get a massage, it stimulates blood circulation around your muscles which then increases the flow of oxygen and other nutrients to your muscles. As a result, it can lead to increased flexibility as well as production of natural lubricants for your joints.
5) Relieves Headaches.
Almost everyone suffers from a headache, or also known as tension headaches. You get a headache when the muscles in your neck, face, scalp, or jaw contract. One of the main reasons for headaches is due to stress. Getting a massage can not only help reduce the tightness of the muscles, but it can alleviate the pain caused by headaches.
6) Reduces Anxiety & Depression.
A massage can help fight off anxiety and depression by lowering cortisol levels, which is the body's response to stress. In addition, getting a massage can also increase the levels of serotonin and dopamine, both of which are neurotransmitters that help stabilize your mood.
7) Boosts Your Immunity.
Massages help boost your immunity by increasing the activity level of the body's white blood cells, or those cells that fight off viruses. Even though a massage cannot stop an illness, it can help your immune system's ability to prevent the sickness before it starts. According to research from Cedars-Sinai, participants in a Swedish massage group experienced significant changes in lymphocytes, which is one of the three subtypes of white blood cells in the immune system that defends the body from diseases.
8) Improves Overall Health & Well-Being.
Do you have a health or wellness plan? Is getting a massage included in that plan? If not, you should reconsider adding it. Massages leave most people feeling rejuvenated and many enjoy both the physical and emotional benefits that massages bring.