Why Choose Accounting?
As long as people make money, accounting and financial services will always be needed. Accountants are an integral part of the everyday operational system within a company.
As the economy grows, so does the demand for accountants and auditors. Employment opportunities for accountants is expected to grow 11% from 2014 to 2024, which is a faster rate than most other occupations.
What do Accountants do?
Analyze and record business transactions in appropriate journals and ledgers,
Prepare trial balances and worksheets with adjustments
Prepare and analyze financial statements and other supporting accounting documents to provide stakeholders with usable financial information for decision making
Calculate and prepare payroll, including all federal and state mandated payroll reports and accounting records.
Utilize the Cost Accounting cycle and the concepts of perpetual and periodic inventory methods
Use standard costing to determine manufacturing costs, produce manufacturing specific financial statements, and aid in managerial accounting decision making.
Prepare individual, partnership, and corporate federal income tax returns including common types of income, adjustments, deductions, credits and additional taxes.
Perform necessary accounting tasks for Non-Profit and Governmental entities employing the concepts of encumbrances, budgets and fund balance and the preparation of industry specific financial statements.
Apply Auditing concepts like internal control, risk, audit trail, sampling, tests of controls and substantive tests
Utilize current accounting software to record, analyze, and report financial data.
What Kind Of Education & Training Do I Need?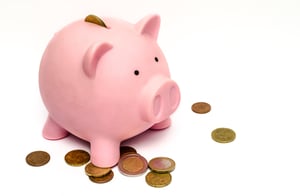 To become a Certified Public Accountant, you need to have atleast a Bachelor's Degree and several years of work experience/internships before you can take the CPA exam. In order to qualify for more lucrative jobs, a MBA or PhD in accounting is preferred.
Most accounting offices and businesses prefer at least an associate's degree in some type of accounting and financial services program. Hocking College offers an associates degree in accounting and financial services that covers all of the bases for an accounting career.
Where Can I Sign Up?
Hocking College's Accounting and Financial Services program offers a wide variety of training to meet the needs of the accounting field. In this two-year associate degree program, students will learn non-profit accounting, cost accounting, payroll accounting, federal taxation, and auditing. Coursework in this Accounting Degree program includes training in the use of commercial software packages like Peachtree, MS Office, Drake, and QuickBooks software.
You will be required to take general studies like English and Math classes alongside the rest of your required accounting classes. You can expect the curriculum to range from Business Writing, to Budget and Cost Containment, to Speech. The program covers a wide range of subjects and prerequisites to pursue a Bachelor's Degree.
Hocking College provides training in all of these essential accounting courses to prepare students for work in this field. Working in accounting and financial services is as important today as it has ever been, and this accounting degree program from Hocking College offers the necessary coursework and training to meet those important needs.