While your young family is certainly one of the big joys of your life, the pitter-patter of little feet can make it hard to concentrate when it comes to hitting the books. Though going back to school after having kids is a challenge, it's also the best way to make sure you can provide your children everything they need.
The Challenges of Being a Student and a Parent
Getting a college education while keeping up with your parental responsibilities isn't always easy. You'll need to find a quiet place to work and the time to concentrate on your studies. It can also be difficult to schedule day care for your children around your class schedule. If you're working a regular job as well, that's another ball to keep in the air.
In addition to the logistics, many adults heading back to school after having kids are afraid they won't fit in. Will your classmates all be years younger? More carefree? Will they wonder why you waited to continue your education?
Choosing a two-year program geared toward students from all walks of life is one way to know that you'll be surrounded by a supportive community that understands your unique situation.
The Advantages of Going Back to School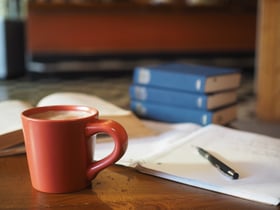 Fortunately, the advantages of returning to school to earn a degree far outweigh any perceived stigma, and they make juggling your schedule totally worth it. You'll learn the skills you need to compete in the new economy, have the chance to network, and take advantage of career services to help you find the job you've always wanted.
Tips for Balancing School, Work, and Family Life
They say it takes a village to raise a child, and that's especially true when you go back to school. Don't be afraid to lean on family and friends to get the help you need. Try these tips for starters:
Have a Deep Child Care Bench: If possible, line up two to four backup babysitters you can call on if your primary childcare provider calls in sick so you don't miss class. This can also help you spread out the responsibility if you are relying on family and friends.
Invest in a Planner: Whether you keep your calendar on paper or on your smartphone, you'll need to keep track of work, classes, child care and other appointments so you don't miss anything or accidentally over-schedule.
Keep a Book in Your Bag: Get in the habit of carrying at least one of your assignments with you wherever you go so you can make the most of any time spent in waiting rooms or standing in line. You'd be surprised how 10 minutes of extra study time here and another 15 there can really add up.
Schedule Breaks: Make sure to keep some time open for yourself and for your family each week. Plan something fun to relax and reconnect — and to avoid burnout.
Don't Cram:

It's much easier to work for an hour on your studies each night than it is to try to write a paper or read a whole chapter the night before it's due. Try to schedule a regular study period each day to keep from becoming overwhelmed.
When you're ready to go back to school after kids, a two-year community college like Hocking College in Ohio often offers the best bang for your educational buck. With flexible scheduling and hands-on learning that prepare you for a specific career, two-year programs allow you to get ahead without spending the better part of a decade — and your savings — to do it.