There are several pet holidays throughout the month of June that will offer any cat and/or dog lover the opportunity to show their fur baby how much they mean to them. These pet-oriented holidays include: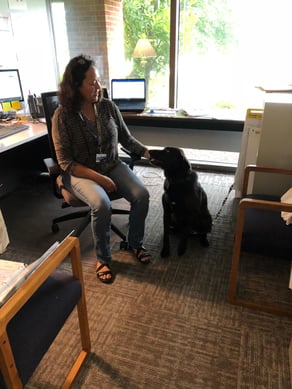 Adopt a Cat Month (AH) / Adopt a Shelter Cat Month (ASPCA)
National Pet Preparedness Month
National Microchipping Month
June 2–8: Pet Appreciation Day
June 4: Hug Your Cat Day
June 9: World Pet Memorial Day
June 16–22: Take Your Pet to Work Week
June 17: Take Your Cat to Work Day
June 19: National Garfield the Cat Day
June 21: Take Your Dog to Work Day
June 21: Dog Party Day
June 24: Cat World Domination Day
If you find yourself celebrating these holidays and enjoy working with animals, then perhaps you should consider enrolling in Hocking College's Animal Assisted Therapy Program.
What is Animal Assisted Therapy?
Animal Assisted Therapy is the training of animals in order to assist people with special needs. Companion animals such as dogs are used to provide opportunities for motivation, education, or recreation to improve a person's quality of life. It is meant to improve the physical, social, emotional, and cognitive functions of humans.
Canine Assisted Therapists train dogs for the purpose of living with clients for the duration of their life. They can also be trained to work in conjunction with a therapist, counselor, doctor, or social worker.
Can You Tell Me More About Hocking College's Animal Assisted Therapy Program?
Hocking College's Associate of Applied Science in Animal Assisted Therapy degree includes majors in both equine and canine. Also included are two short-term certificates in Canine Training Specialist and Pet Grooming.
This two-year program prepares students to gain employment in the Animal Assisted Therapy industry, as well as giving them the foundation they'll need to prosper and advance in this thriving industry.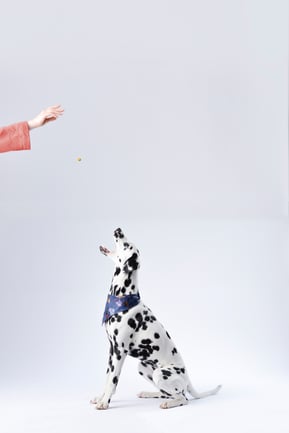 The curriculum has been designed with a common core of coursework providing interdisciplinary educational elements critical for success in the field.
During the second year, students will concentrate their studies on either canine or equine therapies in order to prepare them to seek employment in their chosen field.
What Will Students Learn in This Program?
Students interested in Hocking College's Canine Assisted Therapy Program will learn several skills, including service dog training, canine search and rescue training, dog handling, customer service, agility training, grooming and styling, obedience, and diverse populations and settings.
How Can I Get More Information About This Program?
For more information about Hocking College's Canine Assisted Therapy Program, contact Program Manager, Cynthia Conner, by email at connerc31052@hocking.edu or by phone at (740) 300-5057.