We all know college isn't exactly a time when you're swimming in money and celebrating Christmas in college can be stressful if you can't afford gifts.
Fortunately, there are some great Christmas presents you can buy on a budget or even make yourself. Here are some cheap gift ideas on what to get everyone on your list without going over budget.
For Your Mom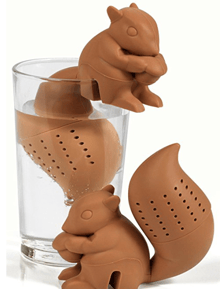 Buy: If your mom is into tea at all, she'll like the idea of a novelty infuser that looks cute while making her the perfect cup of tea. Choose from a faucet, squirrel or pipe that sits on the rim of any mug. You can get it for around $9 on Amazon.
DIY: Your mom likely cherishes photos of you, especially now that you're in college. So why not make her some coasters that have pictures of you all over them?
You can make a set of ceramic coasters using a few square tiles, pictures and Mod Podge, which you can buy from Amazon or any craft store. Altogether, this project should only cost around $10.
For Your Dad
Buy: If your father is the type who loves golf, get him a golf ball monogrammer so he can add his initials to every golf ball. You can buy this product for $10 to $15 from most golf shops or buy it online from a golf website like The GolfWorks.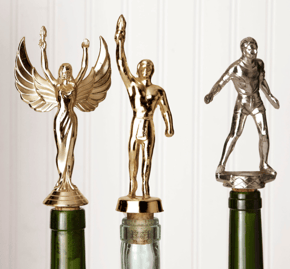 DIY: Maybe your dad prefers to stay home and drink wine after dinner. If so, he'll love when you make him these trophy bottle stoppers.
All you need to buy is a few old trophies (which you can find for a few bucks each at local thrift stores near your college) and recycled wine corks, which cost about $10 for 30 at craft stores like Joann's.
For Your Brother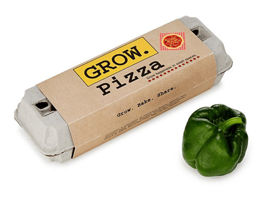 Buy: Why not give your brother the gift of pizza this Christmas? More specifically, let him figure out how to make his own with this Pizza Grow Kit. It uses seed packets to grow popular toppings like green bell peppers, Greek oregano, sweet basil and more.
Sure, he'll need to buy some cheese, dough and sauce to add to it, but he can have the satisfaction of knowing he grew his own pizza toppings! And you can't put a price on that. Actually, you can, but it's an affordable $12 at Uncommon Goods.
DIY: Let your brother feel elegant on an evening out with his own customized handkerchiefs ... with a twist.
You can buy a pack of blank handkerchiefs from Amazon for about $8 and then write your own funny sayings on each one. After that, just use this tutorial to embroider over your writing for a personalized Christmas gift.
---
---
For Your Sister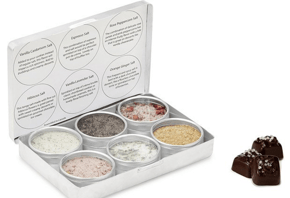 Buy: If your sister enjoys baking, buy her Dessert and Baking Salts from Uncommon Goods for $19. These sweet and salty flavor combinations are far from traditional, as they include mixtures like vanilla cardamom salt and wild blueberry salt.
Just make sure you stick around long enough for your sister to make you baked goods topped with these salts for the holidays!
DIY: If your sister loves lighting candles in her house, this is your chance to make some for her. Fortunately, you can make your own candles on a budget.
Just use teacups, mason jars or jelly jars, which you can buy at a thrift store. Then buy wax and wicks at a craft store to make candles without going over budget.
For Your Significant Other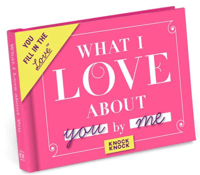 Buy: Your boyfriend or girlfriend will love seeing little reminders about why you're together when you buy this What I Love About You Fill in the Love Journal. For just $10, you'll get pages of prompts that you can fill in to show why you love your significant other.
DIY: Your significant other will treasure your Christmas gift when you make a DIY jewelry box or keepsake box. Start with a box and add a variety of natural items to it — such as acorns, pine cones and twigs — using a glue gun. Feel free to add soft materials like velvet and wool, as well as pretty brooches or jewels.
For Your Best Friend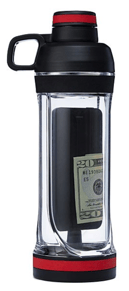 Buy: If your best friend loves to hike or work out, he or she will appreciate this phone storage workout bottle. It's a water bottle that stores valuables, such as smartphones, cash and cards. So if your friend needs a safe, dry spot to put stuff while staying hydrated, this is the gift to buy. At only $15 from Uncommon Goods, it's a steal!
DIY: You can make nearly anything into a nice-looking magnet when you attach, well, a magnet to the back. Start by buying a 52-pack of ceramic magnets for about $11 from a craft store like Michael's. Then take a picture or piece of jewelry and use glue to affix it to a ceramic magnet. Now you have a customized Christmas gift your friend will love!
---
Do you have any other affordable or DIY Christmas gift ideas to share?