Benjamin Juricki always knew he was going to college, but just not so soon.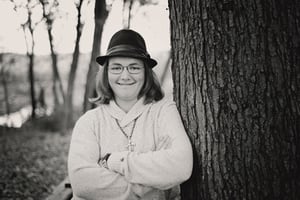 "All my life my parents have told me I will be going to college," the soon-to-be senior at Lancaster High School said with a laugh.
So during his sophomore year, when his guidance counselor suggested he take College Credit Plus classes as a junior he thought getting a head start on his post-high school education would be a good idea.
As a high school junior, Benjamin took three college-level classes including an online English class through Hocking College.
"I thought why not give it a shot and be even more prepared for college and get some prerequisite out the way," he said.
Benjamin plans to study music therapy in college, and while he isn't sure where he wants to go after high school he does know he'll continue taking CCP classes in his final year.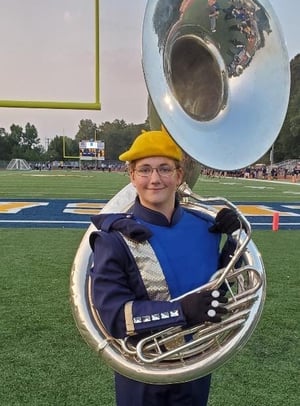 A member of the high school jazz, pep, marching and symphonic bands, as well as drama and book clubs, Benjamin keeps a pretty busy schedule.
Still being in that high school environment gives Benjamin a sense of security while taking college-level classes.
"My parents are still here to help if I really get in trouble," he said. "I'm learning to handle it all on my own with sort of a safety net."
Benjamin said he's taken on the challenge of college classes while he's still in high school so he can prepare himself for the next step in his education, and with CCP classes being free he gets to save money on his college education while getting ahead.
HOW DOES CCP WORK?
CCP is a dual enrollment program that allows Ohio students in grades 7-12 to earn high school and college credits simultaneously.
CCP classes are offered in a variety of ways. Some can be taken at your high school while others are offered online or in-person at Hocking College. Students from anywhere in the state can take CCP classes through Hocking College, a head start on their college careers before graduating from high school.
Students can choose from several career tracks or the Ohio Transfer Module, which allows students to take courses that transfer to other colleges and universities in Ohio as a block of general education classes that can be used toward a bachelor's degree.
Some students can even earn an associate degree by the time they graduate from high school, allowing them to save money on tuition and textbooks while giving them a quicker route toward a college degree. Some students who enroll in the program are able to satisfy their high school credits with college-level general education courses and never have to physically attend classes at their high school.
The program is available for public and private school students; homeschooled students can also apply. The program is free to all public school students in Ohio. Private and homeschooled students can apply to the Ohio Department of Education for funding.
To be accepted to the program, a student must have an overall GPA higher than 3.0 or take a placement test administered on the Hocking College campus.
HOW CAN I FIND OUT MORE ABOUT CCP?
Registration for Autumn 2020 CCP classes at Hocking College is still possible.
To learn how you can apply for CCP classes at Hocking College or for more information about the program, contact College Credit Plus Director Katie Walters by email at waltersk@hocking.edu or by phone at 740-753-6083.
You can also visit Hocking College's CCP webpage for more information