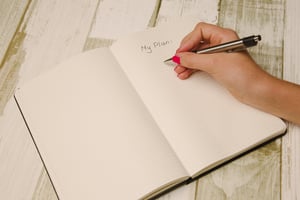 When posed with the decision to go to college, a lot of students struggle with whether they should attend the local community college or go to a big 4-year university.
Each has their own pros and cons, but we plan to break it down even further. We'll explore the Good, the Bad, and the Ugly of Community College vs University.
Community College
A community college, (sometimes referred to as junior college), is a 2-year school that provides inexpensive, post-secondary education to students. Students who attend community colleges have the ability to use their degree to begin work, or continue their education at a 4-year school.
According to the American Association of Community Colleges, there are 1,167 community colleges in the United States, and they are responsible for enrolling more than 12.4 million students.
Community colleges are known to offer a distinct learning environment, and are recognized for smaller class sizes and more individualized attention.
THE GOOD
The Savings
The best thing about going to a community college is the savings!
In 2016-2017, the average annual community college tuition was $9,674 while average tuition at public four-year institutions was $23,705. Private 4-year institutions were even more costly, coming in at $48,865.
Students who attend 2-year schools to complete a 4-year degree can save upwards of $30,000 in student debt. Because of partnerships like the one between Hocking College and Franklin University, students are able to save even more, thanks to a 3+1 agreement.
The 3+1 agreement involves a 2-year school forming a beneficial partnership with a 4-year institution.
Students save money by attending their first three years at a community college before completing their last year at the university tuition cost. This agreement allows them to walk away with a bachelor's degree for a fraction of the cost.
---
---
Not all community colleges will offer these types of programs, so contact your local community college before you register to see what options are available.
Flexible Schedules
Community colleges have the advantage of providing a flexible schedule for students who have jobs and other responsibilities.
Although a large part of traditional students attend community colleges, community colleges also cater to non-traditional students who might be coming back to school while working and raising a family.
Because of those types of conflicts, many community colleges offer night classes and online capabilities to help their students complete their degree programs.
Career Pathways
According to Homeland Security's website about studying abroad in the U.S., community colleges are beneficial because they build programs around what local businesses need:
New businesses, such as emerging green technologies, will require workers trained in new ways. Technology is central to supporting much of this change. Many community colleges provide technical or vocational training for ... students. To ensure students have adequate preparation for jobs that require higher education or workforce training, community college officials are working with employers to develop flexible, affordable and relevant training programs that meet business and regional economic needs. The partnership between businesses and community colleges can maximize workforce development strategies, job training programs, and ultimately, job placement.
Because community colleges offer the education needed for openings in local businesses, community colleges give students a real opportunity to get hired upon graduation.
Class Size
Community colleges have very specific career tracks, meaning that you're not going to have to take a bunch of unnecessary classes to get your degree. This also means that your class sizes are likely going to be significantly smaller than those at a 4-year school.
Community Colleges typically have class sizes that range from 25-35 students, while some 4-year universities have introductory classes with 300+ students.
Transfer Options
People have been using Community Colleges as a pathway to 4-year schools for years as a way to save money, so it is no surprise that community colleges provide a ton of resources to students who are looking to transfer their credits.
Some 2-year colleges, such as Hocking College, even have partnerships with other schools that ensure that all your credits transfer so you're never stuck in a situation where your classes won't transfer.
---
Click here to learn more about the Hocking's Criminal Justice Partnership
with the University of Cincinnati
---
THE BAD
Limited Curriculum
Because community colleges are more tailored to students who are looking to follow a distinct career path, a community college is really not ideal for someone who has no idea what they want to do when they graduate.
To combat this, Hocking College has created a series of Career Pathway ebooks to help students get a better idea of what a career looks like in the different industries that they teach courses for.
THE UGLY
The Community College Stigma
One of the ugliest things about Community Colleges is the stigma that comes along with it. There are still those who believe that a community college degree is somehow less valuable than one attained at a 4-year university.
This is 100% not true.
Some of the most popular myths about community colleges include:
1. Community College Courses are Easier
Community Colleges are often thought to be easier than courses at 4-year institutions, but this isn't the case. Community colleges just cater to a different learning style (i.e. someone who learns better with more personalized attention).
2. Professors Are Less Qualified
To become a professor at any college or university in the United States, the minimum educational requirement is that the person holds a Master's Degree or higher in their field. End of story.
3. No One Successful Has Graduated From Community College
Contrary to popular belief, there are some very well-known people who have graduated from their local community college. Some examples include:
Pete Rozelle: Commissioner of the NFL
Tom Hanks: Oscar-winning actor
Calvin Klein: Fashion Designer
Walt Disney: Founder of Disney World and Disneyland
Arthur Goldberg: Supreme Court Justice
James Sinegal: CEO of Costco
Fred Haise: Apollo 13 Astronaut
Clint Eastwood: Actor and Oscar-winning director
John Walsh: "America's Most Wanted" host
4. Community College Degrees Aren't As Valuable to an Employer
College degrees are college degrees. The idea that a community college degree is less valuable to an employer is just wrong.
Whether you have a bachelor's degree or an associates degree, the employer is looking for an indication that you will be the ideal fit at their organization. Students should prepare themselves by taking internships over the summer months in their industry and practicing interview skills with their career centers.
University
According to USA Today, a University is a 4-year school that offers both undergraduate and graduate level degree programs. This is different from a College which will only offer programs to undergraduate students pursuing a bachelor's degree, associates degree, or a short-term certificate.
According to the National Center for Education Statistics, there were approximately 3,039 4-year colleges in 2014.
Colleges and Universities offer students a more diverse student life and will typically offer a bigger selection of degree programs.
THE GOOD
Student Life
One of the biggest advantages of going to a 4-year university or college is that you will get to enjoy a more robust student life.
Student life particularly deals with the extracurriculars of college and can include clubs and organizations, dormitory accommodations, and athletics. According to the Ohio State University website, the goal of student life is to create an, "... extraordinary student experience for every Ohio State Buckeye."
Although some community colleges supplement the experience with student life activities, students will experience more diverse offerings at a 4-year institution.
Diversity & Multiculturalism
Speaking of diversity, another great benefit of a 4-year institution is that students will experience more diversity during their college experience.
The Board of Directors from the American Council on Education believe that diversity, "... enriches the educational experience... promotes personal growth and a healthy society... [and] strengthens communities and the workplace."
Larger schools are more likely to attract a more diverse group of students because of the variety in program offerings and funding. Although it may seem obvious, community colleges typically only serve those in the surrounding areas so the audience is more likely to be representative of the community.
More Program Options
Another awesome thing about 4-year colleges and universities is that there are typically more majors for students. Large public schools like Ohio State University and Ohio University offer more than 150 degree programs, while smaller private schools like Harvard have about 73.
More Time to Prepare for the Workforce
Unlike at a 2-year school, students at 4-year colleges and universities have more time to build their resumes with internships and industry-related experiences. Students who take advantage of this time will have the best opportunities for employment at the end of graduation.
THE BAD
Parking
One of the bad things about a large 4-year university is the parking.
Although some schools might offer transportation alternatives such as buses, or bike rental stations, most of the bigger universities such as Ohio State University and Ohio University, require students to pay extra for a parking passes. These parking passes can range upwards of $100+ and still might not guarantee you a close spot to your class.
Transferring
Although transferring is not always a bad experience for students at 4-year schools, students who do experience issues might even classify this experience as "the ugly".
Transferring from another 4-year school or a 2-year college can sometimes be a stressful situation for students because there is not necessarily any federal mandate that requires a 4-year school to accept all of a student's previously earned credits.
Luckily, Ohio students are protected from this at state schools under the Ohio Transfer to Degree Guarantee. This guarantee "... enables Ohio students to streamline credit transfer among the state's public institutions of higher education and from adult/secondary career-technical institutions to find the best pathways to degree completion and launch successful careers."
THE UGLY
The Debt
The ugliest thing about a 4-year university is the debt that comes along with your diploma.
According to 2016 data by the Pew Research center, students who obtained a bachelor's degree from a 4-year university had a median amount of outstanding student debt totaling up to $25,000, whereas students with less than a bachelor's degree had a median amount of outstanding student debt totaling only $10,000.
Students who decided to pursue a post-graduate degree at a 4-year school had a median amount of outstanding student debt totaling up to $45,000.
---
So now that we've covered the Good, the Bad, and the Ugly, are you ready to make your decision? If not, click here to download The Ultimate Guide to College for everything you need to know to be prepared for college.