Substance abuse disorders are incredibly pervasive, affecting people of every age, gender, race and socioeconomic background. In 2016, 48.5 percent of Americans ages 12 and up reported using illicit drugs, according to the National Survey of Drug Use and Health.
In that same year, 80 percent of people 12 and older reported using alcohol. Once a person becomes dependent on alcohol or drugs, they require intensive treatment to recover.
With the steady rise of alcohol and drug abuse in the United States, more trained professionals, such as addiction counselors, are needed to help treat people in recovery.
What Is An Addiction Counselor?
Addiction counselors, also referred to as alcohol and drug counselors, work closely with individuals who suffer from substance abuse disorders and co-occurring mental disorders.
These professionals deliver evidence-based treatment designed to help those with substance abuse disorders, detox from alcohol and/or drugs, and maintain sobriety.
What Drug Addiction Counselors Do:
The job duties of drug and alcohol counselors vary based on their work setting and level of experience. In general, you can expect to do the following as an addiction counselor:
Guide clients through a detoxification program

Educate clients about the impact of drugs and alcohol on the body
Help clients change undesirable behaviors that contributed to their addiction
Teach healthier ways to cope with stress
Help clients work on rebuilding relationships with family and friends
Help clients re-acclimate to their environment after inpatient or residential treatment programs
Assist clients with securing housing and job placement
Offer needed support and encouragement during recovery
Work alongside other practitioners (doctors, nurses, psychologists, social workers, etc.) on an interdisciplinary treatment team

Drug Addiction Counseling Degree: Career Options
A good counselor has a combination of drug addiction counseling-related coursework, as well as practical experience. By completing an associate program in addiction counseling, such as the one offered by Hocking College, you can obtain all the necessary education and training you need to work as an alcohol and drug counselor.
Plus, students at Hocking College have the privilege of enrolling in the only two-year program in the state of Ohio that readies graduates for licensure as chemical dependency counselors.
There are a wide variety of career options for graduates in addiction counseling.
Addiction counselors may work with clients individually or in a group therapy format. They may work in outpatient treatment centers, residential facilities, inpatient hospitals, prisons, or state and local government agencies. Addiction counselors may use their skills in the fields of chemical dependency, criminal justice or corrections.
Career Outlook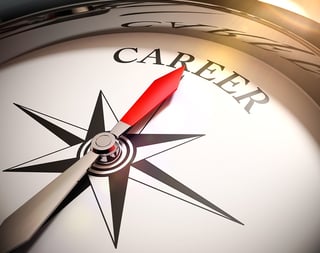 According to the Bureau of Labor Statistics, job growth for substance abuse and behavioral disorder counselors is extremely positive. From 2014 to 2024, employment of addiction counselors is projected to grow by approximately 22 percent, meaning that graduates of Hocking College's associate program in addiction counseling will have many opportunities in the workforce.
This growth is supported by the increasing need for professionals with specialized addiction training. Job growth is also influenced by the fact that most insurance companies now cover substance abuse treatment services.
The median annual wage in May 2016 for substance abuse and behavioral disorder counselors was $41,070. Pay depends largely on educational background and practical experience.