Did you know Hocking College offers community classes? Hocking College's Leisure Learning classes are non-credit courses that allow everyone the opportunity to learn more about a particular subject, or a explore potential new hobby.
What Leisure Learning Classes are Being Offered This Summer?
Hocking College in Nelsonville, Ohio is offering two classes this summer that involve two diverse topics: welding and horsemanship. These classes are:
Class: Introduction to Welding
Starting Date: June 8
Location: Hocking College Energy Institute, 30140 Iles Rd., Logan, Ohio
Requirements: Students must be 18+
Cost: $75
Course Description: This one-time, 4-hour class is designed to teach welding as a craft. Students will learn different welding techniques and create two art projects. They will also be introduced to welding safety precautions and procedures, and will get the opportunity to test their skills on a welding simulation machine. Any tools and equipment students need will be provided. The class size is limited to 15 participants.

---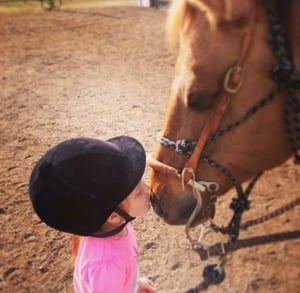 Class:
Summer Horsemanship Lessons
Starting Dates
:
• Session #1 — Begins June 5
• Session #2 — Begins July 10

Location
: The Barn at Hocking College

Cost:
$60 (Ages 17 and under) | $105 (Ages 18+)

Course Description
: Each 3-week session will
teach students how to properly groom, bathe, manage, and ride horses.

How Can I Register for a Leisure Learning Class?
Those interested in taking either the Introduction to Welding or Summer Horsemanship Lessons must register no later than 5 days prior to the class start date. Participants can also register in the following manners:
Online: Go to Hocking College's Leisure Learning page, download the registration form, fill it out and submit it to leisurelearning@hocking.edu.
By Phone: Call (740) 753-7132 and be ready to have a major credit card available in order to register.
In Person: Stop by the Hocking College Cashier's Office located on the first floor of John Light Hall.
By Mail: Print out your completed registration form and mail it to:
Hocking College Cashier's Office
Attention: Michelle Robinson
3301 Hocking Parkway
Nelsonville, Ohio 45764
What if the Leisure Learning Class is Canceled?
In the event that a class has been canceled, anyone enrolled in the class will receive a full refund.
What if I Need to Withdraw from a Leisure Learning Class?
If a participant needs to withdraw from a class, and in order to be eligible for a refund, they must withdraw within 5-business days prior to the start date of the class.