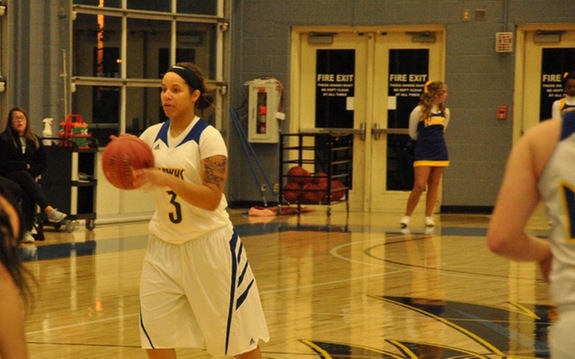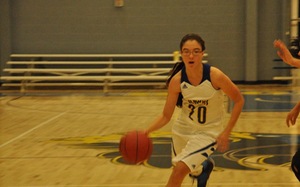 Hocking College fell short in OCCAC play on Saturday afternoon as they took on the Chargers from Edison State Community College. The Hawks got off to a slow start behind shooting woes from downtown to start the game trailing 40-19 at the break.
The Hawks saw a few quick baskets find the bottom of the net early in the third quarter and went on to out score the Chargers in the period.
However, the early deficit was too much to overcome as the Chargers toppled the Hawks 75-52.
Brandy Merritt led the Hawks in scoring with 19 and Macy McCollister poured in 15.
Ali Bray added 7, Catherine Schaefer with 5, Kylie Jettinghoff and Randi Barker with 4 and 2 respectively.
The Hawks will return to action on Wednesday evening as they travel to Cincinnati State to take ont the Surge and they will return home to take on the Commodores from Lorain County Community College on Saturday at 1 p.m.