Hocking College graduate Jarrod Ball will soon have the unique distinction of being the second Hocking College graduate to show a dog at the upcoming Westminster Kennel Club Dog Show on June 12-13, 2021.
The first Hocking College graduate to show a dog at the prestigious event was Tiffany (Kieffer) Schmersal in 2018.
Ball is from a small township in Ashtabula County, Ohio called Dorset. He first heard about Hocking College when he was in high school. When he discovered that friends of his were considering attending Hocking College, he soon learned of the school's Natural Resources programs.
After graduating high school in 2007, Ball took some time to pursue other career paths. However, his ultimate dream was to eventually get into a natural resources-oriented field.
When he turned 23, Ball experienced an epiphany: he realized that if he didn't start following his dream soon, he might regret it later. He decided to apply to Hocking College and became a student the following semester, majoring in Wildlife Resources Management.
Ball remembers his experience at Hocking College as being "very enjoyable."
In addition to making some lifelong friends, he was inspired by his instructors who he described as being, "very helpful, and loved seeing their students excel in the field."
In 2015, Ball graduated from Hocking College with an associate degree in Wildlife Recourses Management.
Afterward, he attended West Virginia University in Morgantown, West Virginia. There he received a bachelor's degree in Wildlife and Fisheries Resources degree in 2018.
Currently, Ball works for the U.S. Customs and Border Protection agency as an agricultural specialist.
Ball first became interested in showing dogs after being introduced to hunting with coonhounds by his father.
"I fell in love with coonhounds at a very young age and attended my first show at age 12," he recalled.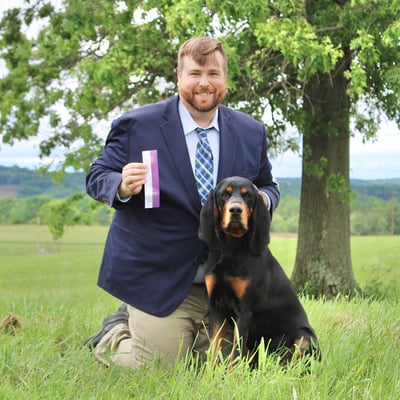 In June, Ball will be traveling to Tarrytown, New York to attend the 145th Westminster Kennel Club Dog Show. The dog he will be handling is Rory, a 5-year old female black-and-tan coonhound that Ball co-owns with breeder Liz Stocker of New Philadelphia, Ohio.
This event will be televised nationally on Fox Sports Networks.

Founded in 1877, the Westminster Kennel Club in New York City was originated by a group of upper-crust sportsmen and dog enthusiasts. Their goal was to establish a kennel and dog-training center to be named after a hotel where the people in their social set usually congregated.
The Westminster Kennel Club Dog Show remains the leading competitive dog show in the U.S. This event is held annually and remains one of the country's oldest continuously running sporting events, second only to the Kentucky Derby.
Traditionally held in Madison Square Garden in Manhattan, New York's COVID-19 protocols dictate that this year's proceedings be held outdoors on the grounds of historic Lyndhurst Mansion Estate in Tarrytown, New York.
What advice does Ball have for anyone who might be interested in showing dogs?
"Research a breed that you are interested in, try to find a local kennel club and contact a respectable breeder who can also act as a mentor in their breed," he recommends
Are you interested in a career that allows you to work with dogs?
If so, then you might consider checking out Hocking College's Animal Assisted Therapy: Canine track program.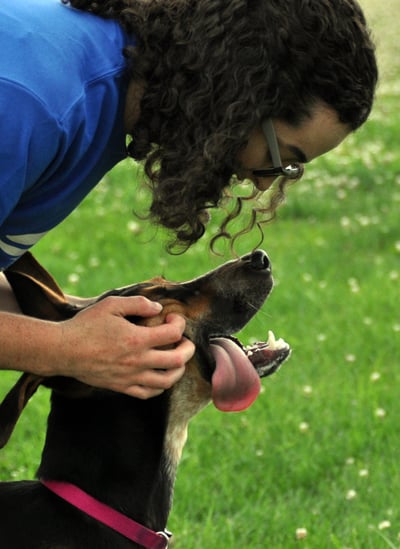 This two-year program prepares students to enter the thriving Animal Assisted Therapy industry and gives you the hands-on work experience you need to succeed in this arena.
Hocking College's Associate of Applied Science in Animal Assisted Therapy degree program focuses on canine therapies and gives students the option to pursue two short-term certificates in Canine Training Specialist and Pet Grooming.
For more information on the program contact Animal Assisted Therapy Program Manager Cynthia Conner at one of the following:
Students interested in enrolling at Hocking College should check out the school's admissions process here and call the Admissions Office at 740-753-7050.