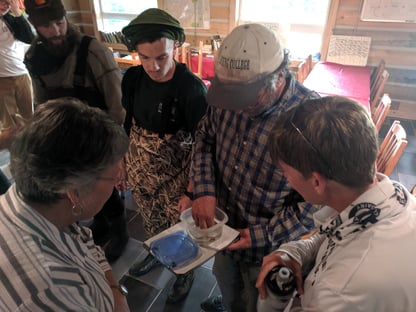 For 25 years, Hocking College students from various programs of the School of Natural Resources have engaged in a month-long field school at Haliburton Forest in Ontario, Canada to study courses such as Wildlife Techniques, Fish Management, Canada Field Ecology, and Aquatic Ecology.
The Haliburton Forest is made up of 100,000 acres, 100 lakes, and millions of trees. It is also home to countless creatures making it an ideal location for Hocking College students to get real-world, hands-on experience.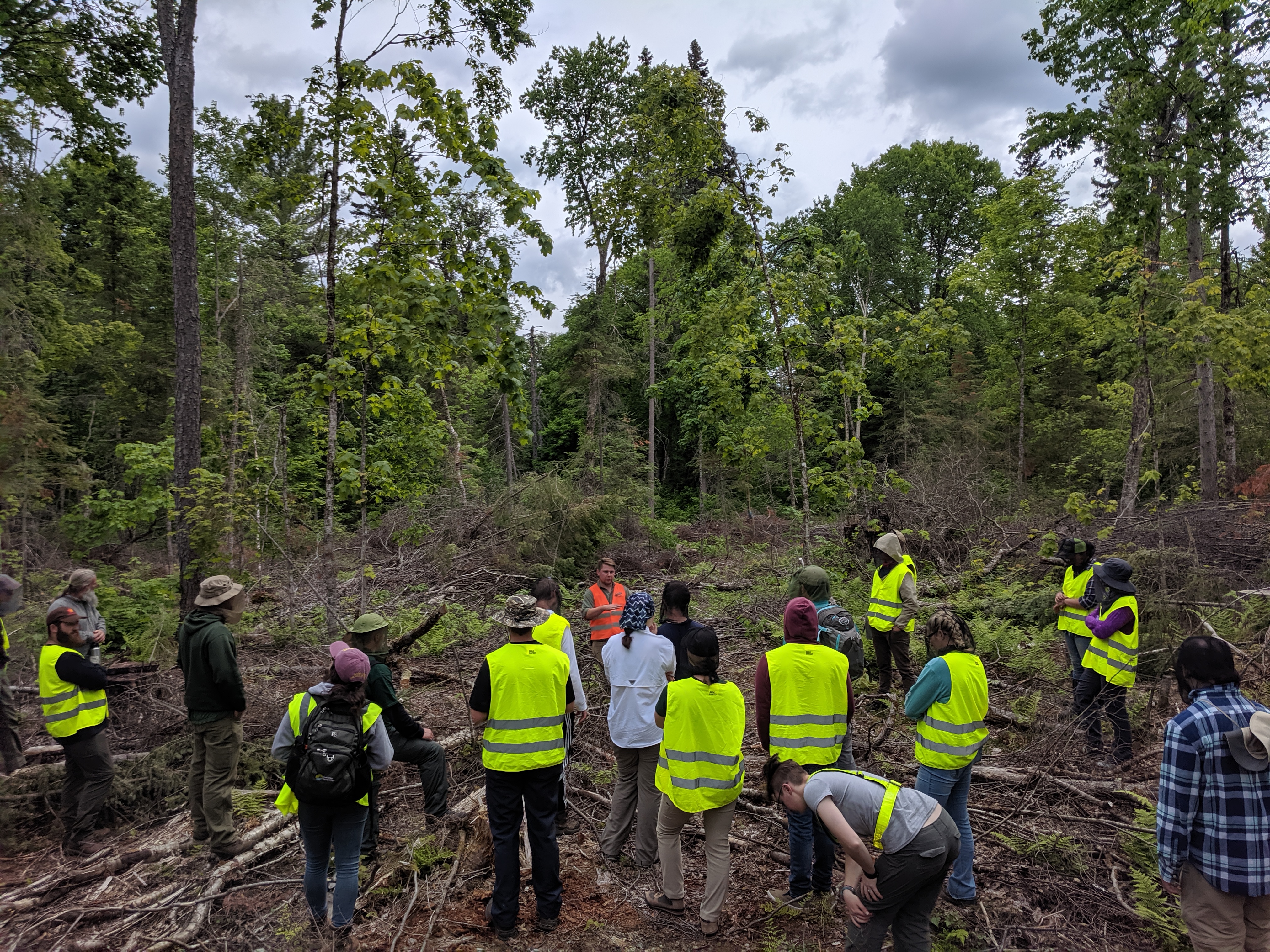 This program provides students with the opportunity to live and work in the forest all day, every day, allowing for the courses to be integrated and the educational experience to be robust.
In addition to learning the science and techniques of their programs, the students are serving the research mission of the Haliburton Forest and the Ontario Ministry of Natural Resources through annual data collection and reporting.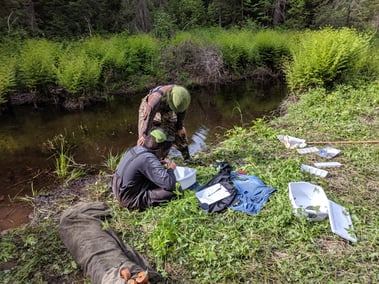 A number of faculty and staff have led the program over the years. The current program leader and longtime field school instructor Ron Cass was joined this year by our Fish Management Program Manager, Franklin Woitel, and Wildlife Management Faculty, Homer Elliot.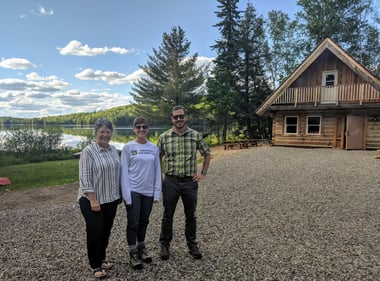 This year, President Dr. Betty Young, Vice- President Dr. Myriah Davis and the Natural Resources Dean, Dr. Daniel Kelley visited the group for a week allowing for the opportunity to participate in activities like stream sampling and electrofishing as well as joining the group in cooking, eating, and swatting mosquitos together.
Staff from Haliburton Forest will be visiting the Hocking College campus once again this fall, and the program is likely to grow in numbers in the future.
Hocking College is proud to offer this collaboration which provides quality, experiential learning in natural resources and will continue to impact the lives of many students in years to come.