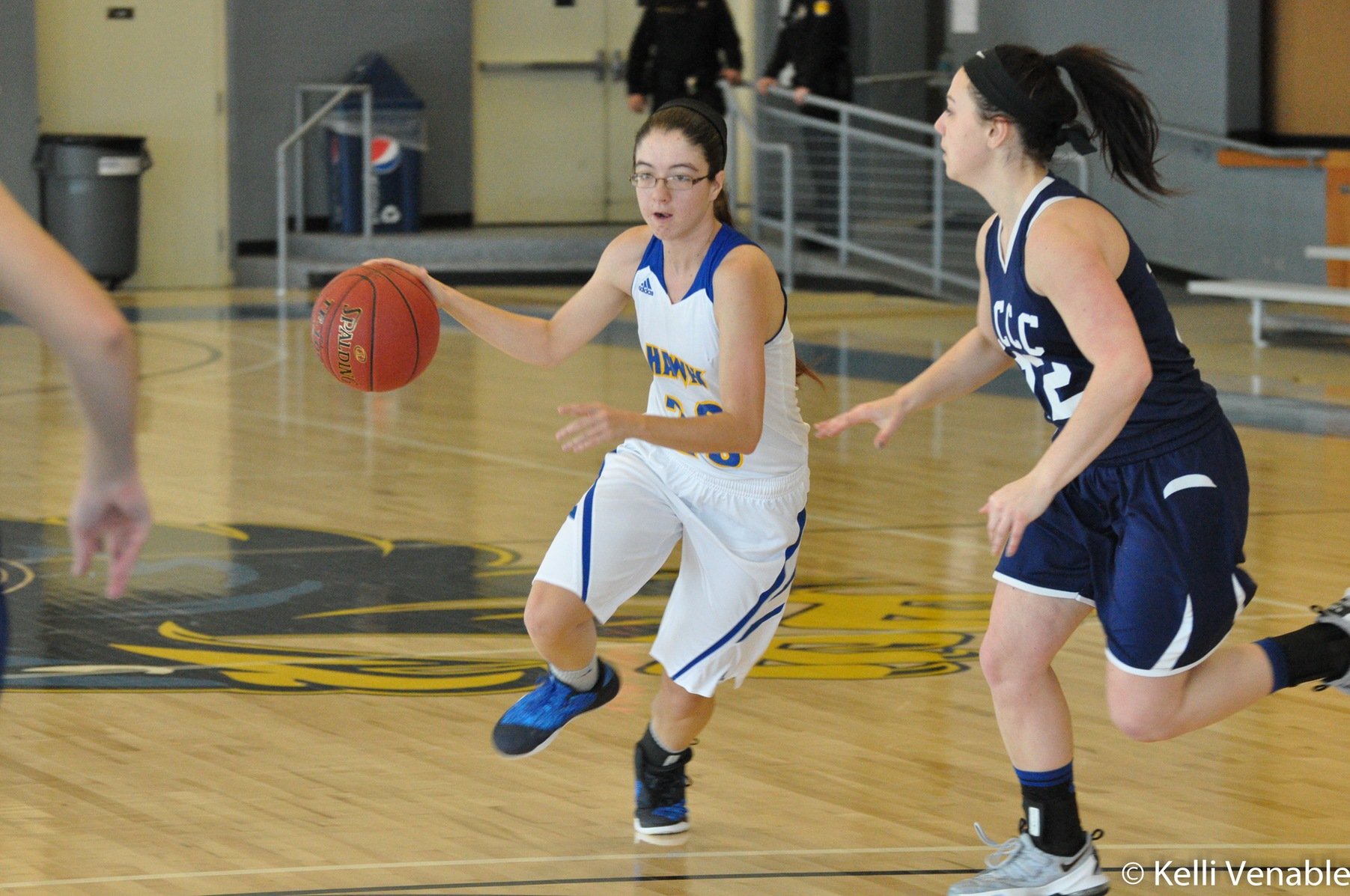 Hocking College 58
Lorain County Community College 65
ELYRIA, OH -- Hocking College traveled to Elyria to take on Lorain County Community College on Saturday afternoon in the final OCCAC contest of the year. After a tight first half, Lorain pulled away in the 4th quarter to knock off the Hawks, 65-58.
Lorain was led in scoring by Madi Bonner with 22 points and 9 rebounds. Bonner was followed in scoring by Rachel Downing and Heather Smyth with 15 points a piece.
Hocking was led in by sophomore guard Jena Cozad with 17 points on 5 made threes. Cozad was followed in scoring by Kylie Jettinghoff who notched another double-double with 15 points and 11 rebounds. Alison Bray was one point away from another double-double scoring 9 points and grabbing 11 boards. Macy McCollister and Brandy Merritt filled up the stat sheet on Saturday. McCollister had 8 points, 6 rebounds, 4 assists and 4 steals while Merritt charted 7 points, 9 assists, 7 steals, and 4 rebounds.
The Hawks will return to action on Tuesday as they take on the Columbus State Cougars for the NJCAA Region XII Title at Ohio Christian University. Tip off is set for 5:30 p.m.