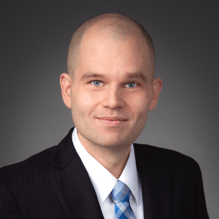 After a tough loss in the Ohio Community College Athletic Conference (OCCAC) semi-final game, the Hawks have ended their 2021-2022 basketball season with a record of 24-2. For the first time in Hocking College history, the men's basketball team won the OCCAC Championship. They are co-champions with Lakeland Community College, as both teams were 11-1 in the conference. Even with the playoff loss, the team has a lot to be proud of. Their hard work and dedication showed every day on the court, but even more so off the court.
Coach Ryan Miley has been the Head Basketball Coach at Hocking College for four seasons. Under his guidance, the team has gone from 10-20 his first season to being 24-2 this year. The team also won in the classroom with a combined team GPA of 3.08. The team's three captains, Trevell Adams, James Moore and Jeff Aime were all on the Dean's List for the Autumn 2021 semester.
Not only were these team captains excellent in the classroom, but Adams and Moore earned the honor of OCCAC Player of the Week multiple times this season. Overall, the freshman guard, Trevell Adams, gathered five of the possible 15 weekly conference honors issued this season, while the freshman forward, James Moore, was able to earn this honor twice.
It's been important to Coach Miley that players know they are students first and basketball players second. To reiterate this with his team, he has implemented some practices to assure his athletes' success. Every week, players have 7-10 hours of designated study time, attendance in all classes is mandatory and players have weekly grade checks. These steps help the team stay on top of their assignments.
Coach Miley boasts that his players are "extremely driven and motivated to win in anything they do. I have never been around a more competitive group of student-athletes. They do all the little things we talk about daily which leads to the success we have found throughout the season. Everyone is willing to sacrifice for the team and put in the work to win at this level".
Coach Miley also believes his players will continue to be successful in life because of the level of commitment and dedication they bring to everything. They all are "genuinely good-hearted people that are true student-athletes".