According to the Bureau of Labor statistics, employment for solar photovoltaic installers is projected to increase 105% from 2016 to 2026. As a result, this job will bypass both nursing and other prestigious careers; and the need for solar photovoltaic installers continues to rise as America shifts its focus to environmental conservation and renewable energy.
Solar photovoltaic installers (PV installers) manufacture, install, and repair solar panels across the country. These panels convert solar energy into electrical energy that can be used to heat houses and water, power appliances, and supply energy to a multitude of other needs. Installers work for various corporate businesses, small business, private homes, contractors, and other forms of employers.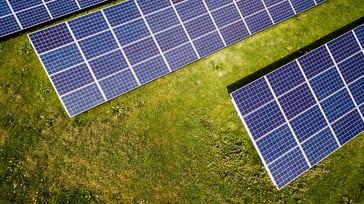 The median pay for PV installers starts just shy of $40,000. In addition, a degree in solar photovoltaic installation can lead you to an increase in pay or a promotion. It is very common for those in this field to advance into jobs such as project managers and engineers.
Hocking College's Advanced Energy program was designed by professionals who have worked in the industry for over 50 years. This gives students the opportunity to learn and mentor under those who are experienced in the business and help students form professional relationships to lead them to future employment.
Included in the program is the training of working with other forms of renewable energy. This prepares students for a wide range of employment opportunities and qualifications.
In the Advanced Energy program, students will learn about the following:
PV system audit and design techniques
PV system installation techniques
Other types of renewable energy
Energy storage
Electrical trade skills
Roofing and framing skills
Hocking College is proud to offer its students a lasting, quality education that will help them succeed and thrive in the new world with new opportunities and a lifetime of achievements.