Hocking College was among the 16 community colleges and three universities receiving grant funding designed to help students from the foster care system pursue their dreams of higher education.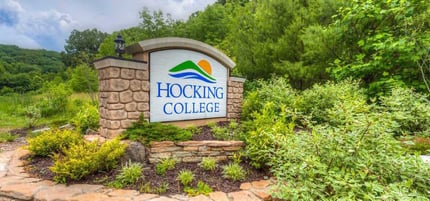 The Short-Term Certificate Foster Youth Grant equally divides a statewide total of $385,000 in short-term certificate funding to help students from foster care earn credentials and certificates that'll help them achieve
their academic and career goals.
The grant dollars will provide financial support for eligible students to allow them to complete a short-term certificate program. The programs are designed to take less than one year, but can provide the skills and knowledge to help students get a jump on a successful future.
What Programs Are Eligible For This Funding?
Hocking College will support 30 former/current foster youth by covering their tuition costs in the following short-term certificates which are ineligible for financial aid funding:
Why Was This Grant Awarded?
May was National Foster Care Month, which is a time to renew the commitment to ensuring a bright future for the thousands of children and youth in foster care across the country. Colleges and universities interested in receiving the funds were asked to submit a plan of how the funding would be used along with a list of targeted credentials.
Hocking College President Betty Young applauded the Governor's initiative to support educational opportunities for foster youth.
"Governor DeWine's commitment to foster youth aligns with Hocking College's mission to 'provide a pathway to prosperity, teaching and inspiring all who seek to learn, growing careers and changing lives,' "said Young. "With more than 50 job-ready programs, Hocking College is well-positioned to offer all students exciting and life-changing educational opportunities."
What Other Schools Received This Grant?
Those schools listed below also received an equal share of the grant.
Belmont College
Bowling Green State University
Central Ohio Technical College
Cincinnati State Technical & Community College
Cleveland State University
Columbus State Community College
Cuyahoga Community College
Eastern Gateway Community College
Hocking College
Lorain County Community College
Marion Technical College
North Central State College
Northwest State Community College
Rhodes State College
Sinclair College
Southern State Community College
Stark State College
Terra State Community College
Wright State University
Where Can I Get More Information?
If you or someone you know is a former/current foster youth, they may be eligible for this grant. Those interested in learning more to see if they qualify should contact Kevin Cox by email at coxk28967@hocking.edu or by phone at (740) 753-6540.