Hocking College is proud to announce its new partnership with Tivity Health to provide the SilverSneakers program at the Hocking College Student Center.
SilverSneakers is a comprehensive health program designed for all abilities and levels to provide improved health and overall wellbeing. Tivity Health has developed partnerships with select Medicare health plans and retirement groups to provide a free gym membership through the SilverSneakers program to those who qualify.
Upwards of 14,000 locations across the nation are accredited SilverSneakers fitness locations, with the Hocking College Student Center as its newest addition. Members of the SilverSneakers program can go to any location nationwide and qualify for free gym access at any time.
SilverSneakers is a program designed to help people improve their health and empower members to live their best lives. SilverSneakers focuses on improving day-to-day health through a variety of techniques including optional group classes, seminars, social events, and more.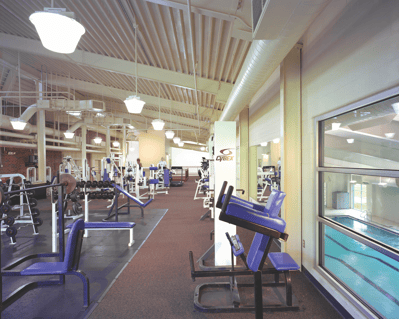 At Hocking College, members have access to the year-round heated swimming pool, indoor track, basketball courts, treadmills, free weights, resistance training, and much more! Additionally, Hocking College is working to become certified to teach fitness classes and host other events.
The SilverSneakers program is a great opportunity for community members to get involved on campus. Get to know other SilverSneakers members and Hocking College students, faculty, and staff while working out at the Student Center. You can also stay up-to-date on the exciting things happening at Hocking College and get information on other programs designed for the community, as well as staying in the know about future plans and projects.
If you or a family member would like to sign up for the program, please visit the SilverSneakers website to make sure you are eligible, and then come into the Hocking College Student Center to get started!