NELSONVILLE, Ohio—Hocking College is celebrating the grand reopening of Robbins Crossing Historical Village and the Hocking Valley Scenic Railway with music.
While the railway will have its first passenger rides of the season on June 13, Hocking College will provide free concerts on June 20 to coincide with the train's stops at Robbins Crossing.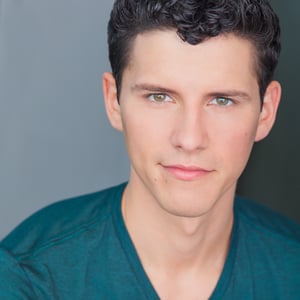 "We're excited to provide a live event not just to celebrate the reopening of the railway, but the reopening of Robbins Crossing," Nick Cosgrove, director of co-curricular education for the arts at Hocking College.
Cosgrove — who starred on Broadway in the lead role of the hit musical "Jersey Boys" — will sing a set of classic songs from a varied list of artists like The Beatles, Rascal Flatts, Keith Urban, Simon and Garfunkel, and Carole King. He'll be accompanied on piano by Jeff Daubenmire, the college's chief of staff.
"Without the Nelsonville Music Festival this year, we wanted to give people a chance to take in a concert with music you hopefully know and enjoy," Cosgrove said. "It'll be fun for the whole family."
Cosgrove and Daubenmire will perform twice, once at about 1 p.m. and again at about 4 p.m. Each set will coincide with the arrival of the train from Nelsonville. Both performances will be about 30-45 minutes long.
Guests are invited to bring blankets or folding chairs. The college asks that parties of ten or less stay six feet away from one another to ensure proper social distancing guidelines are followed. Everyone attending is encouraged to wear a mask or face covering that covers both their nose and mouth.
The free event also includes historical reenactments of trades like blacksmithing and pottery making. Guests are encouraged to explore the historical village and see the animals, including the new American Guinea hogs. Whitney Goller, Hocking College's program manager for Art and Design, will be on hand to demonstrate how to throw clay on a pottery wheel.
Kettle corn cooked on-site will cost $3, and bottled water will be available for $1. Cash and credit cards will be accepted.
Guests interested in riding the train to the event can book a ride at www.hvsry.org/train-rides/. Parking for guests not riding the train is available on campus.