If you're a Hocking College student with aspirations of becoming a business professional, one of the steps you'll need to take towards achieving your goal is to seek out an internship.
Fortunately for Hocking College students, the Business Department's Program Manager, Micah Covert, will be offering two internships in his office this spring.
The students who secure these internships will earn credit for the following courses:
BUS-2296
ACC-2296
OAT-2296
Interviews are going to be held on Tuesday, December 4 in Oakley 312 from 9AM to 4PM. Any student interested in interviewing for these available internships should contact Micah Covert by email at covertm29000@hocking.edu or by phone at (740) 753-7213.
What is an Internship?
Once a student knows what they want to do for their career, it's best for them to start building their resume by gaining work experience. One way to do this is through internships, which is a structured work experience that's supervised by a professional in the field. A majority of internships allow students to obtain knowledge that they might not typically get inside a classroom. This position, which is typically related to that student's field of study, is meant to enhance their personal and academic development. Unlike apprenticeships, students won't be required to continue working for the company since internships typically last for a certain length of time (i.e. seasonal, 8-weeks, etc.)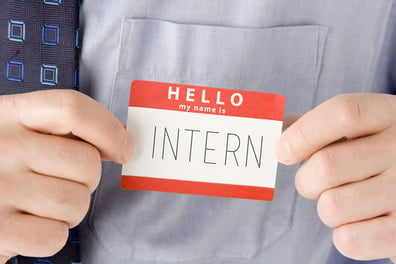 What Are the Advantages of An Internship?
All students should get an internship during their college career for the following reasons:
You'll gain valuable hands-on work experience
You'll find out if the career path you're on is right for you
You'll give yourself an edge over the competition in the job market
You'll be able to develop your career skills
You'll be able to network
You'll gain self-confidence
Your internship could transition into a long-term job
If you're interested in gaining work experience through an internship, visit Hocking College's Career & University Center located in John Light Hall, room 193 for available opportunities.