On Friday, Sept. 21 Hocking College received accreditation from the Higher Learning Commission (HLC) to move forward with their new Cannabis Lab Technician program. This decision gives Hocking College the distinction of being the first institution of higher learning in the U.S. to offer an associate degree program of this nature.
According to Hocking College President Dr. Betty Young, "In Ohio and across the country the cannabis market is expected to grow to $80 billion by 2022 creating many new jobs in this highly-regulated industry."
Dr. Young added that, "Hocking College expects to see significant growth in workforce programs that will support the industry and provide jobs for Ohioans,"
What is the Higher Learning Commission?
Founded in 1895, the HLC is an independent corporation that accredits degree-granting, post-secondary educational institutions in the North Central region of the U.S. Besides Ohio, some of the other 18 states they preside over include Arizona, Michigan, Oklahoma and Wyoming.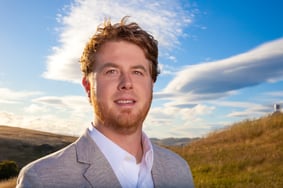 Who'll Be Running the Program?
Hocking College's new program will be under the direction of Dr. Jonathan Cachat, the Director of Laboratory Sciences. According the Dr. Cachat, this program will teach students how to work in an analytical lab, analytical chemistry techniques such as high-performance liquid chromatography, and the role medical cannabis plays in maintaining and improving human health.
In response to the new program, Dr. Cachat stated, "I am very happy and excited for Hocking College to offer the nation's first cannabis-related associate's degree in cannabis lab technician. It continues to demonstrate the college's commitment to higher education and workforce development targeting jobs in our nation's fastest growing industry - legal cannabis."
What Will I Learn in the Program?
Some of the skills students will learn in this program include:
Sample procurement
Lab culture safety protocols
How to properly handle lab ware and equipment

Chromatography

Interpreting data and reporting results

Laboratory instrument maintenance and repair

Legal cannabis supply chain dynamics
What Jobs Could I Get From this Program?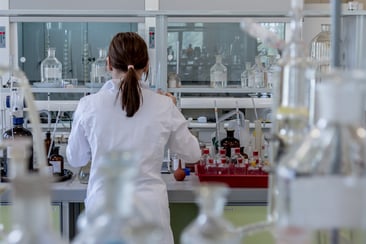 A few of the job roles graduates will be qualified to fill are:
Analytical lab technician
Private lab technician
Water-testing technician
Bio-medical research technician
What Does the Future for Ohio's Medical Cannabis Industry Look Like?
In Ohio alone, the medical cannabis industry is anticipated to be worth an estimated $80 billion by 2022.
When Do the Classes for This Program Begin?
Classes for Hocking College's spring term begins on January 14, 2019.
How Do I Get More Information About This Program?
Anyone wanting more information about Hocking's new Cannabis Lab Technician program should contact, Dr. Jonathan Cachat, Director of Lab Sciences by email at cachatj@hocking.edu or by phone at (740) 753-6157. Those students interested in enrolling in the new program can do so by calling the Admissions Office at (740) 753-7050 or email admissions@hocking.edu.