Although becoming a teacher wasn't Hocking College Professor Susan Dietz 's original plan, thanks to the intervention of an insightful instructor, she changed course and embarked on a career in education that's spanned over 35 satisfying years.
A native of St. Marys, Ohio, Dietz was originally a music major who went to Ohio University (OU) to study under the late Ronald P. Socciarelli (1932-2012). At the time, Socciarelli was the famed director of both OU's concert bands and the Marching 110.
However fate intervened once Dietz's English instructor, Reid D. Huntley, published a paper she had written. Inspired by her potential, he suggested that she switch her major from music to teaching and hence Dietz began blazing a new career path.
After earning both a Master's Degree in Education from College of Mount Saint Joseph (Cincinnati, OH) and a Talented and Gifted Master's level certificate from Ashland University (Ashland, OH), Dietz officially began her teaching career. As a result, she retired from Logan-Hocking Local Schools after 35 years in education.
After retiring, Dietz became an adjunct English instructor at Hocking College. Soon thereafter, she was offered and accepted her current position as Program Manager for Hocking College's Early Childhood Education degree program.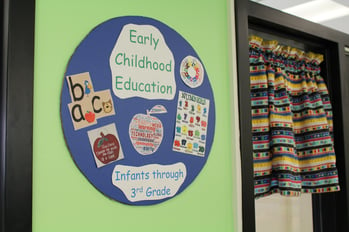 In addition to her teaching credentials, Dietz and her husband, Hocking's Archery Coach and Instructor Steven Dietz, will be celebrating 40 years of marriage this September. The couple have a son who's a fourth grade teacher and a daughter who's a retired professional dancer who works with students as a dance academy administrator.
In her spare time Dietz serves as the President of the Board of Directors at The Bowen House in Logan, OH. This is a community center for arts & education that showcases art exhibits, concerts, and workshops.
What does Dietz feel like it takes to become a successful teacher? A positive attitude. To be precise, Dietz feels that the best way to approach this career is to "never think of it as a job." Instead, she recommends that novice teachers perceive this profession "more as a choice and an opportunity to have a positive impact on students' lives."
In regards to what qualities she feels makes for a good teacher? "Patience, a sense of community, and an ongoing willingness to learn."