Have you ever fantasized about working in the film industry? Would you be interested in finding out more about how movies are made, and what goes on behind the scenes on a film set? Are you interested in learning skills that could potentially help you break into this business and start building a career?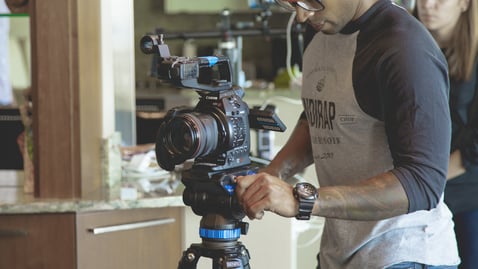 If this sounds like something you would be interested in, then you should consider enrolling in Hocking College's Film and Video Production program.
Beginning in Autumn 2018, Hocking College will begin offering this exciting new program that can provide you with the training you need to become a member of a film crew.
What Skills Will I Learn In This Program?
Students who enroll in Hocking College's Film and Video Production program will learn about the process film makers go through to take their vision from conception to reality. They will also learn about the following job titles and how each of these positions interacts with one another:
Film Producer
Film Director
Screenwriter
Film Editor
Cinematographer
Film Composer
Production Designer
Art Direction/Set Decoration
Wardrobe Department
Makeup Department
Sound Effects Department
Special Effects Department
Props Department
How Is The Program Structured?
The curriculum for the program will go as followed:
1st Semester:

Students will rotate through the various positions and decide which department they want to focus on. They will also learn how their department of choice interacts with the others.

2nd Semester: Students will function as crew members on a variety of professional film and video production projects, as well as continue to become more knowledgeable about their department of choice.
3rd and 4th Semesters: Students will become active crew members on professional-level film and video production projects. They will continue to hone in on their skills, and create a reel and resume that will help them get jobs in the film and video industry after college.
More Reasons to Choose Hocking College
Students who enroll in this program will receive the following advantages:
You'll be able to receive instruction from a qualified professional film maker.
You do not need to meet any specific prerequisites.
Students will learn specific skills that will make them marketable in the film and video production industry.
This program focuses on giving students hands-on experience in the film industry.
Hocking celebrates diversity and has a student body that includes both local and international students.
Hocking's smaller class sizes means students will be able to get more one-on-one time with their instructors.
Hocking is the only two-year school in Ohio to offer residence halls and meal plans.
Graduates will leave Hocking College capable of working as crew members on a film set.
For more information on Hocking College's Film & Video Production Program contact Program Manager, Carrie Love, at lovec37922@hocking.edu.