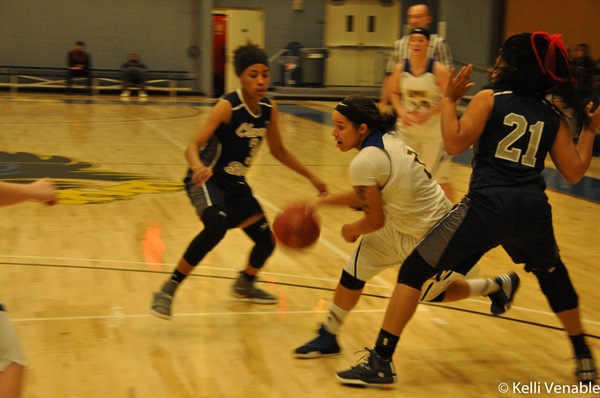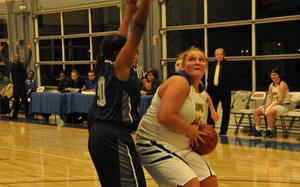 "Playing with only 6 players affects a team's intensity and defensive consistency." Those were the words of Coach Ron Conner, after his team fell to Cincinnati State Community College Wednesday night by a score of 106-57.
Cincinnati State came into the game red hot offensively averaging 84.4 points per game, which leads the OCCAC in both Division II and Division III. The Surge also boast a 14-4 overall record and a 4-1 record in OCCAC play after the win over Hocking.
Ali Bray led the way for Hocking as she carded her first double-double of the season scoring 16 points and pulling down 13 rebounds for the Hawks. Brandy Merritt also netted 16 points, hitting 2 three-pointers and making 6 of 7 from the free throw line. Jena Cozad followed with 12 points, Macy McCollister scored 9 points and Kylie Jettinghoff chipped in 4 points.
Hocking College shot a season best 14 of 15 from the charity stripe for 93%. The Hawks will return to action on Saturday as they host fellow Division III foe Lorain County Community College. Game time is set for 1:00 p.m.