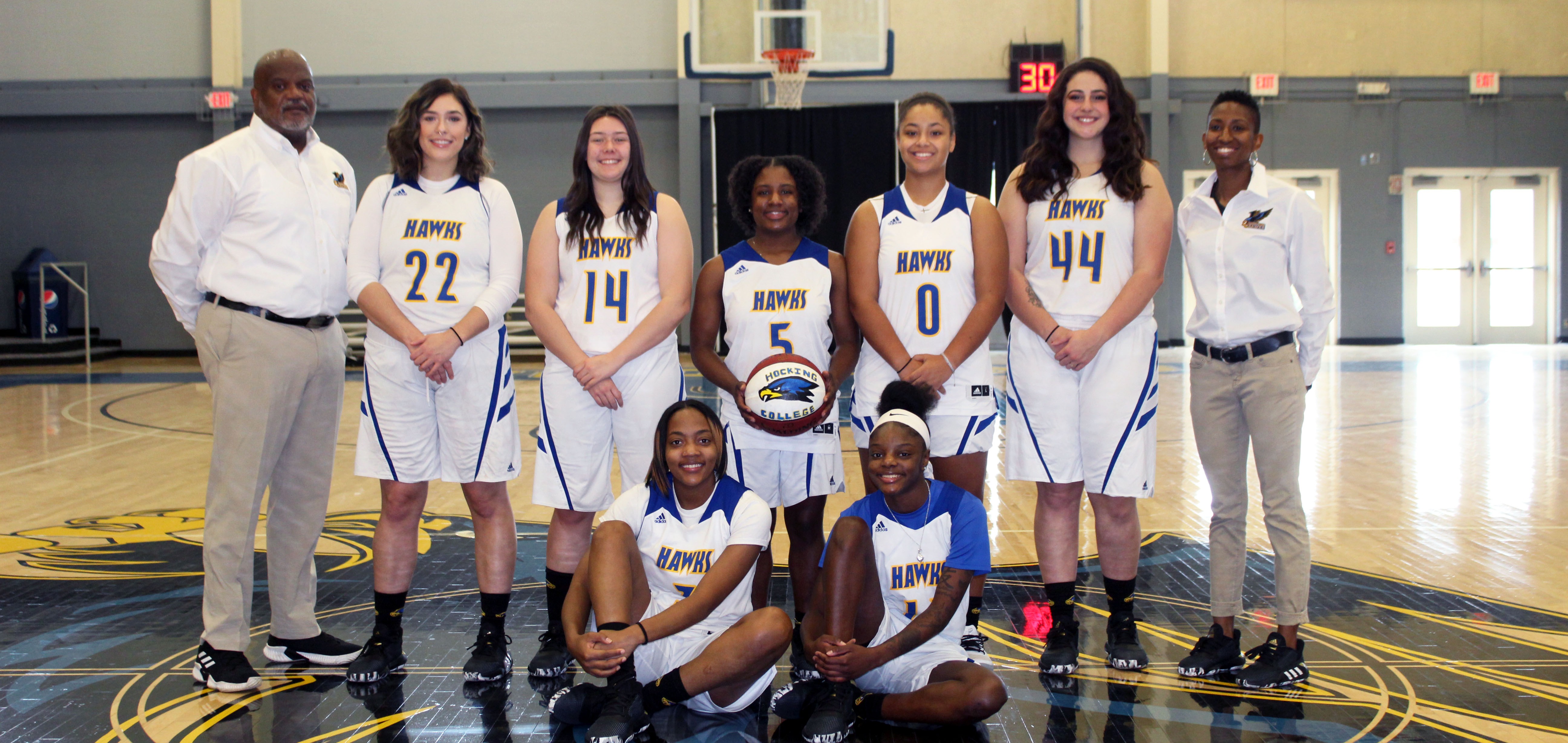 Fremont, OH - The Hocking College women's basketball team (0-4, 0-2) fell in a road conference game, 76-53, to Terra State (4-2,1-0) last Saturday, December 7th.
The Hawks were led by freshman point guard Jada Lazaro who scored a game-high 22 points. Peyton Campbell added 16 points.
Hocking hit eight three-pointers and went 15-of-21 from the free throw line.
Terra State placed four ladies in double figures and were led by Paula Taylor who scored a team-high 20 points. Terra State hit three three-pointers and converted 17-of-21 from the three throw line, grabbed 49 rebounds, handed out 14 assists and recorded 18 steals.
Hocking will travel to Buffalo,NY, for a Saturday afternoon game against Erie Community College (NY).
--
Trevor Stephens
Hocking College Athletics