The roots of accounting can be traced to somewhere between 3,300 to 2,000 BC when the ancient Mesopotamians first recorded their tax records on clay tablets. Then during the Medieval Period, merchants began to implement bookkeeping techniques into their business dealings. This profession continued to evolve thanks to Luca Pacioli (AKA "the father of accounting") of Italy. Due to his efforts, business owners were introduced to the concepts of using journals, ledgers, and balance sheets.
In addition to a rich and colorful history, the accounting profession offers potential degree holders a bounty of benefits that include: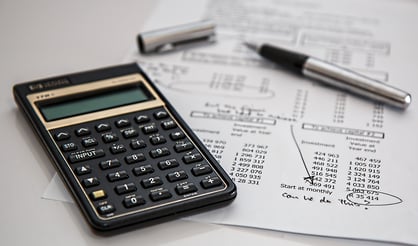 Stability and job security
Substantial income
Entrepreneurial opportunities
Chances for advancement
Ability to learn new job techniques
However, perhaps the biggest benefit of becoming an accountant is job versatility. Whereas getting a degree in accounting used to make college graduates eligible to fill only one job title, now this field has become extremely diversified. The following are some of the different jobs anyone with an accounting degree can consider:
Certified Public Accountant: This title is the most common among accountants and refers to anyone who has met the requirements of a state law and has been granted a certificate.
Public Accountant: These professionals make sure companies meet the regulatory standards and adhere to tax codes.
Management Accountant: These professionals use financial documentation to help business professionals make decisions.
Forensic Accountant: These professionals investigate potential fraud cases.
Auditor: These professionals analyze financial documents to make sure they comply with state and federal laws.
Internal Auditor: These professionals only perform auditing duties for their employer.
Government Accountant: These professionals handle government-oriented financial paperwork.
Investment Accountant: These professionals manage an individuals or a business investment portfolio.
Loan Officer: These professionals evaluate loan applications for banks, mortgage companies, etc.
Accounting Clerk: These professionals usually work in accountants payable, expenditures, and payroll departments.
Interested in getting a degree in accounting? For more information on Hocking College's Accounting & Financial Services program, contact our Admissions Team at admissions@hocking.edu or by calling (740) 753-3591.