For years music was only made available to the masses on vinyl records, cassette tapes, and compact discs. However, in 1999 that all changed thanks to the introduction of streaming.
What Exactly is Music Streaming?
Music streaming is a service that allows fans to listen to songs, or watch videos, on their phones, tablets, or computers without being forced to download any files directly from the internet.
Streaming also allows users to listen to music they've requested almost immediately and watch performances as they're actually happening.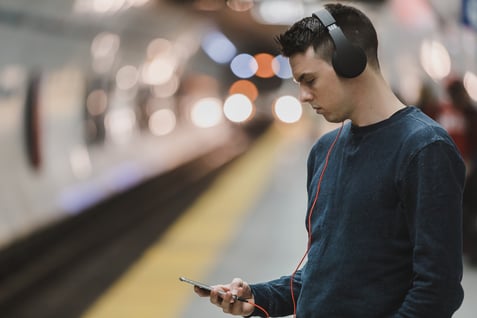 This service has also been helpful in accommodating those who listen to internet radio stations by subscribing to on-demand services.
In addition, because streaming doesn't allow users to save the music they're listening to, they can't distribute it in a manner that would violate any copyright laws.
Currently, some of the most popular music streaming services are Apple Music, Pandora, and Spotify.
When Did Streaming Originate?
In 1999 Sean Parker, John Fanning, and his brother Shawn Fanning founded a company called Napster. This service began as a peer-to-peer file sharing service that allowed users to share their MP3 music files with others.
In response, a huge number of recording companies and artists resorted to filing litigation against Napster. Their case claimed they were all losing money because more and more people were starting to share their music as opposed to purchasing it.
Soon thereafter, Napster folded and was bought out by a new streaming service called Rhapsody.
Although their company did not stay in business long, it did kickstart the industry and in 2014 it out-grossed CD sales and accounted for $1.87 billion in revenue.
What's the Difference Between Streaming and Downloading?
Streaming differs from downloading because at no time does it permit the music to get saved to the listener's hard drive. However, if users want to hear the song again they have to stream it again.
How Does Streaming Work?
The streaming process works in the following manner:
An audio file is delivered in small packets to your phone, tablet, or computer so the data is buffered and can be played almost immediately.
Since there is a steady stream of packets being delivered to your phone, tablet, or computer, you will then be able to hear the music you've requested without any interruptions.
What Do I Need to Start Streaming Music?
Anyone planning to start streaming music needs the following:
A sound card
A pair of smart speakers
An internet connection
A software media player
What Are the Advantages of Streaming Services?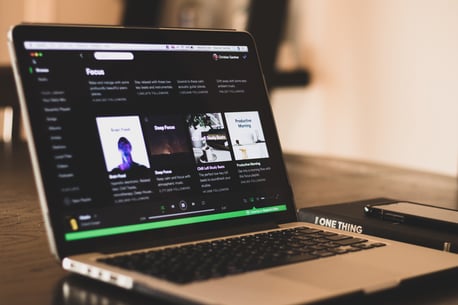 By purchasing a streaming music subscription, subscribers give themselves access to more than 40 million songs they can easily stream on their phone, tablet, or computer.
Also, many of these paid programs offer customers a free trial period (typically 30 days) for their services.
Are You Interested in a Career in the Music Industry?
If you are interested in pursuing a career in the music industry, then perhaps you should consider enrolling in Hocking College's Music Management program. In only four semesters, you could learn about music theory, how to book and promote concerts, ways to obtain a music industry-oriented internship, and graduate with an Associate of Applied Business in Music Management.
For more information on this program, contact the Hocking College Admissions Team at (740) 753-3591 or admissions@hocking.edu.