Are you interested in getting free money to pay for college? Of course you are!
Many prospective and current students at Hocking College don't realize the amount of cash being awarded by companies and nonprofit organizations every year to help students offset the cost of their college education.
Some students assume getting free money for college is only an opportunity for those heading off to four-year colleges and universities, where the tuition is much more expensive.
However, every year thousands of dollars are being given away by major companies, nonprofit organizations, federal agencies, etc., to students attending two-year institutions as well. Far too many of these scholarships go unclaimed every year because students either simply didn't know about them, or didn't take the time to apply for them.
For many students, even a two-year school is still a costly option. Luckily, students getting a two-year degree at Hocking College are eligible for a range of scholarship opportunities. If you haven't been applying for scholarships, now's the time to change that.
Use these tips to learn how to apply for scholarships and learn about some scholarships to apply for.
Different Types of Scholarships
There are literally thousands of available scholarships out there that students can pursue – many of which fall into the following categories:
Need-Based Scholarships: These awards are based on the applicant's ability to demonstrate the severity of their financial situation
Merit-Based Scholarships: Otherwise known as "fellowships," these are given with no regard for the student's financial needs. Winners are determined based on the applicant's success in high school and or artistic abilities
Specific Scholarships: These awards take the applicant's nationality, gender, religion, political affiliation, race, special needs or medical history into consideration
Unusual Scholarships: These types of awards are given for a wide variety of sometimes bizarre reasons-from the applicant's eye and hair color to their love of everything from Folk Music to…asparagus?
Know Where to Look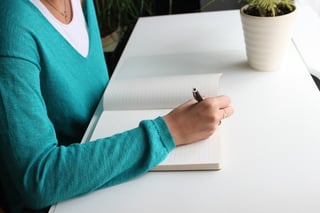 Did you know that Hocking College — thanks to generous donations — offers a variety of scholarships? Scholarships are available to students based on your specific program, location, and need.
Completing one application can help determine your eligibility for a host of opportunities. Plus, by applying locally, there is a smaller pool of applicants (i.e. your odds of winning are greater).
In addition to local or campus-based scholarships, you can compete against students across the nation by applying for scholarships on popular websites like Fastweb. Tools like this increase your odds of winning by matching your unique background and skills to specific competitions.
High-achieving community college students are eligible to apply for scholarships sponsored by the Coca-Cola Scholars Foundation with amounts between $1,000 and $1,500.
Students hoping to transfer to a four-year college or university can receive up to $30,000 annually in scholarships offered by the Jack Kent Cooke Foundation.
Some additional examples of places to look for scholarships are:
Your College Financial Aid Office

The U.S. Department of Labor

Federal TRIO Programs

Local Businesses/Institutions

Local Rotary Club

Local VFW

Places of Worship

Scholarships.com

Chegg.com

Cappex.com

Myscholly.com

Niche.com

Scholarshipmonkey.com
---
---
Stand Out
Most students are tempted to take the easy route, which is why scholarship applications that merely require demographic info and a short response have millions of applicants.
Scholarships that require more effort, such as writing a 1,000-word essay or filming a video response, have a much smaller applicant pool. By going for those more involved, you'll stand out and put your strong writing or creative skills on display.
Another way to stand out is by getting personal and specific with your application. If the subject is the arts, let your passion for music shine through in your essay. Personalize each and every application instead of re-using canned responses.
You'll also impress the scholarship committee by submitting an essay free of spelling and grammatical errors. Take the time to proofread your essay and get feedback from a teacher or parent before submitting.
Meet the Requirements
Want to know how to increase your chances of winning? It's simple: satisfy the requirements of the application. Every scholarship application process varies. This means you'll need to keep track of individual requirements and deadlines.
Some scholarship applications have various sections to complete and a number of writing prompts that require a response. Skipping a section or answering only three out of four prompts will get your application disqualified. Read the instructions carefully and submit exactly what is required.
You should also check and double-check scholarship deadlines to be sure you submit your application materials on time. Submitting late is yet another way to become ineligible for the awards. Turn everything in as early as you can. Create a schedule to help you stay organized.
Want to win scholarships to help you pay for tuition at Hocking College? Look for scholarships to apply for in your local area.
Stand out by applying for tougher scholarships that demonstrate your skills, in addition to personalizing your submission to the specific contest.
Lastly, double-check to be sure you've met all the requirements and submit your application by the deadline to increase your chances of winning.