Are you a natural leader? Can you make tough decisions under pressure? If so, then you might want to look at how to become a business manager in Ohio. These professionals manage an organization's employees and day-to-day activities.
A business manager wears many hats. He or she is a supervisor, a mentor, and a team player. A business manager is the "captain of the ship" — someone who navigates a company through choppy waters.
Convinced yet? Read more to learn how to become a business manager in Ohio.
Enroll in a Business Management Program
Once you have decided to become a business manager, you need to find the right program that will help you pursue your career. Business management degrees can last as little as two years and typically incorporate topics such as accounting, finance and marketing. These programs often incorporate internship opportunities, so you can garner on-the-job experience while you study.
What Career Options Does a Business Management Degree Give You?
There are a number of career options you can seek out after completing business management school. Some of the most popular graduate jobs include:
Business adviser
Business analyst
Business manager
Data analyst
Project manager
Risk manager
Underwriter
What Can You Expect When You Become a Business Manager?
According to PayScale, entry-level business managers can expect to earn around $50,000 per year — especially those who have skills in financial analysis. These professionals often earn lucrative bonuses, too. Indeed.com says business managers earn even more, with average salaries of just over $62,000 per year.
After you have several years of experience as a business manager under your belt, you can expect wages to increase even further.
Research shows that most business managers experience good job satisfaction. 69 percent of top managers say they are satisfied with their current position, compared to only 48 percent of workers.
Moreover, 78 percent of managers think of their job as a career, and 62 percent believe they are paid fairly for the work they do.
The Benefits of a Two-Year Program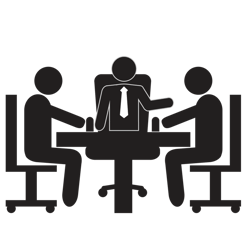 Two-year programs in business management provide you with the knowledge and skills you need to get a job in this competitive industry. These programs work out cheaper than longer courses, too. Tuition and fees at a two-year school cost, on average, two-thirds less than a four-year school, according to the College Board.
Then there are the short-term benefits. Most students at a two-year school can learn at their own pace, which provides them with more academic flexibility. They also achieve a healthy school-life balance.
Why Study at Hocking College?
Hocking College in Nelsonville, Ohio, runs a two-year business management and entrepreneurship program that provides you with all the skills you need to start your new career. This program covers a broad range of topics, including accounting and business systems. Learn how to make important management decisions, adopt marketing strategies in your business dealings and perform analytical tasks. At Hocking College, you can benefit from small class sizes and expert training.
Becoming a business manager is a worthwhile career path. Employment of management occupations is expected to increase by six percent from 2014 through 2024, resulting in more than 500,000 new jobs. If you are looking for a career with potential, enroll in a business management program.