Have you ever wanted to work on a film set? Do you have any specific talents that make you feel like an ideal candidate to work behind-the-scenes on a feature film or television production? Is only thing holding you back from landing your dream job the fact that you live in Ohio as opposed to Hollywood, California?
Well contrary to what you might assume, there are opportunities for you to work in the film industry right here in the Buckeye state.
How Do I Find These Opportunities?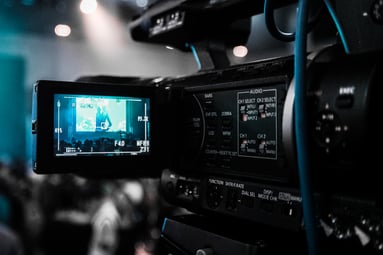 If you're an Ohio resident who wants to break into the film industry, you should take the following steps:
Get training. Regardless if you want to be an actor, screenwriter, set designer, costume designer or makeup artist, the first thing you need to do is get training in the craft of your choice. You can accomplish this by volunteering your time at a community theater, or by taking classes at a college.
Network with locals. Seek out local people in the film industry and get to know them. This is one of the best ways to get your foot in the door.
Look for internships. Once you get to know someone in the film industry, ask them about internships. If no internships are available on set, ask about working in their production office.
Get your name out there. After you gain some experience, visit the Ohio Film Office's website and create a listing for yourself in

the Ohio Production Directory

.

The Ohio Film Office provides this listing service to the community of crew and support services companies without a fee. You can create your free listing in a few easy steps. So now whenever

a filmmaker comes to Ohio, you stand a chance of being considered to become a member of their crew.
Remember to be patient. Although you may not get a job offer right away, you never know when you could get that text, email, or phone call asking you if you're available for a job.
Where Can I Get the Training I Need?
Beginning in Fall 2018, Hocking College in Nelsonville, Ohio will be offering a Film and Video Production associates degree program. Students will learn about the process filmmakers go through to take their vision from conception to reality. They will also get introduced to the following job titles and discover how each of these roles interacts with one another: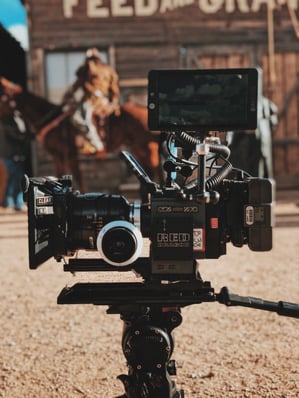 Film Producer
Film Director
Screenwriter
Film Editor
Cinematographer
Film Composer
Production Designer
Art Direction/Set Decoration
Wardrobe Department
Makeup Department
Sound Effects Department
Special Effects Department
Props Department
For more information on Hocking College's new Film & Video Production program, contact Program Manager Joshua Crook directly at crookj25781@hocking.edu.