Your band has been rehearsing for months. Your CD is ready to start being promoted. You finally have the time and money to hit the road for your first official tour. However, you're not sure where the best small venues are and which ones you should consider approaching.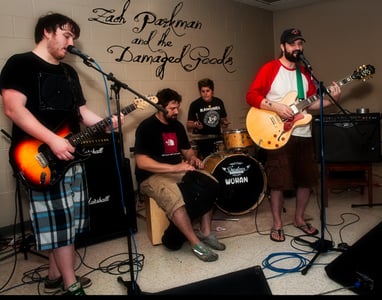 According to Thrillist, the following venues are 11 of the best small music venues in America that your band should definitely consider contacting for your first tour.
Rockwood Music Hall
Location: New York, NY
Fun fact: One of the many entertainers to perform at this club was a pre-fame Lady Gaga.
(Le) Poisson Rouge
Location: New York, NY
Fun fact: This club is a multi-level cabaret that's dedicated to keeping 60s counterculture alive.
The Smell
Location: Los Angeles, CA
Fun fact: Besides being open to artists of all ages and alcohol-free bands in the experimental stage can perform at this venue for a $5 entry fee.
Troubadour
Location: Los Angeles, CA
Fun fact: Artists as diverse as Miles Davis, Elton John, Billy Joel and Guns N' Roses have performed at this iconic night spot.
Schubas Tavern
Location: Chicago, IL
Fun fact: This venue was the professional launching pad for artists like Norah jones and Dave Matthews.
Metro
Location: Chicago, IL
Fun fact: Artists such as Lis Phair and Smashing Pumpkins got their start at this downtown 90's inspired venue.
The Stone Pony
Location: Ashbury Park, NJ
Fun fact: This venue was a favorite hangout of a then unknown Bruce Springsteen.
The Ryman Auditorium
Location: Nashville, TN
Fun fact: The ghost of country music legend Hank Williams is rumored to have been seen late at night in this venue.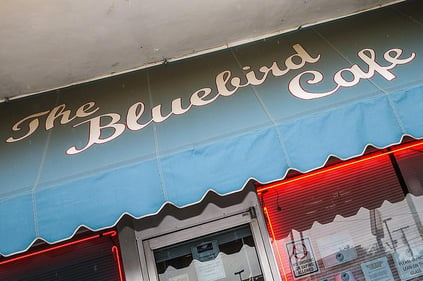 Bluebird Café
Location: Nashville, TN
Fun fact: Episodes of the television series Nashville
were filmed in this venue.
Wild Bill's
Location: Memphis, TN
Fun fact: This venue is famous for being the nation's last official juke joint.
The Trocadero
Location: Philadelphia, PA
Fun fact: Besides punk and indie acts this venue also shows classic films every Monday night.
---
Where Can I Get the Skills & Training I Need to Break Into the Music Industry?
Hocking College in Nelsonville, OH has a Music Management Program. In two years you could graduate with an Associate of Applied Business in Music Management degree.
For more information, contact Program Manager, Scott Winland, by email at winlands14721@hocking.edu or by phone at (740) 753-6126.