If your goal is to become an entrepreneur, how you decide to market the business you create will play a monumental role in helping you secure the success you desire.
While there are a multitude of marketing avenues out there you can explore, perhaps the most effective way for you to connect with potential customers is through social media. The following are 14 reasons why using social media to market your business is a choice you won't regret.
Marketing Through Social Media Offers You Versatility.
Whether you choose Facebook, Twitter, Snapchat, Reddit, YouTube or some other social media platform, you're sure to find one that suits your objectives.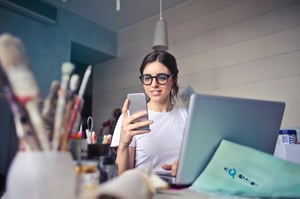 It'll Save You Time & Money.
Marketing on social media is cost effective and will save you thousands of dollars that would have been spent on more expensive forms of advertising. In addition, you can schedule your posts which is an added bonus when you're a busy business owner.
More People Than Ever Have a Social Media Account.
According to Statista, nearly 70% of the entire population in the U.S. have at least one active social media account. Therefore, your best chances of reaching potential new customers is through using it.
Customers Are More Receptive.
Customers are more receptive and likely to share messages delivered to them through social media.
It'll Make You More Recognizable.
Marketing through social media will help make your brand more recognizable to consumers.
You're More Likely to Be Found Through Search Engines.
Advertising through social media will optimize your search engine optimization (SEO) and will bring more inbound traffic to your website.
You Can Narrow In On Your Target Market.
You'll have more opportunities to design and orchestrate marketing campaigns that are geared towards specific demographics such as age, sex, occupation, income, and so forth.
You Could Gain Back Old Customers.
Using social media will assist you in retargeting past customers and continually drive them back to your business's site.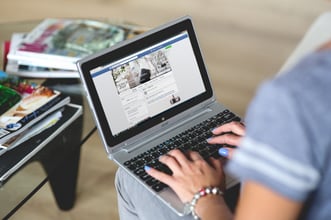 Keeps Your Customers
In-The-Know.
Social media makes it incredibly easy to update your customers on potential changes to a business address, shipping address, email address, operating hours, phone number, and so on.
You'll Get More Customers Leads.
Advertising through social media will assist you in gaining more leads that you'll be able to convert into potential new customers.
Helps Maintain Customer Loyalty.
The longer you advertise on social media, the more opportunities you'll have to influence customers to remain loyal to your brand.
You'll Get To Know Your Customers.
Being on social media allows you to have a direct link to customers that you may not have had to otherwise. With tools such as messaging and commenting on posts, this means you'll be able to discover what your customers like and don't like about your brand.
It Could Help Be the Decision Maker.
The majority of consumers take advice on what to purchase from reviews on social media pages of established businesses. Therefore, the more 'likes' and positive reviews your brand's site has, the better your chances will be of attracting new customers.
You Can Establish Relationships.
Advertising through social media will help you establish a long-term relationship with customers. Over time your customer loyalty will become your company's unofficial brand ambassadors. In turn, these brand ambassadors will help you build a fan base that will help secure your success.
---
Where Can I Learn More About How to Start and Market My Own Business?
Hocking College offers a Business Management and Entrepreneurship Program. In two years, you can graduate with an Associate of Applied Business in Business Management and Entrepreneurship degree that can provide you with the knowledge and foundation you need to one day start your own business.
For more information on this program, contact the Program Manager, LaDora Ousley, at ousleyl@hocking.edu or (740) 753-7062.