You thought you had put together a great application. You wrote and rewrote your essay. You waited.
And then the rejection letters came.
I Didn't Get Into College. Now What?
It hurts not getting accepted to college — especially when your friends are planning their futures and packing up and heading off for an exciting new start. It's okay to feel down about it for a while.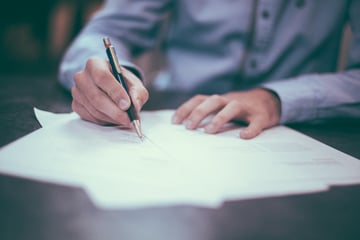 When you're ready, it's also important to look over your application to figure out your weaknesses. Here are some common areas to consider improving:
Essay/Personal Statement: Was your topic dull? Could your writing skills use improvement? Working with a writing tutor or coach could help you craft a better essay and improve your grammar overall.
SAT/ACT Scores: You may need to build up your general academics to do better, or you could benefit from some specific test prep to help you do your best. Khan Academy offers online practice to get started.
GPA: If your grades weren't the best, it's probably too late to beef up your high school GPA. Instead, look at taking community college courses for a fresh start on building your new GPA and to gain valuable academic skills.
School Selection: Did you cast a wide net when applying to colleges? If you only looked at a few colleges or in a limited geographic area, you could have hurt your chances. Talk to your guidance counselor about other options for the future.
Tips for Next Year
Once you get past the shock and pain of a college rejection, it's time to figure out what you'll do next year. Believe it or not, there are several options to choose from, and you can try more than one:
Take a Gap Year
Many students voluntarily take a year off between high school and college to travel, volunteer or try an internship in an area of interest. There are many official gap year programs for students, and — though potentially pricey — they could make your future college applications more impressive.
If extensive travel is out of reach, you could design your own gap year by starting a volunteer organization or working on a passion project.
---
---
Work
Getting a part- or full-time job will certainly help you save more money for your education, and it can also help build your resume.
If this path appeals to you, look for work in the field you're interested in rather than just signing on to anything available at the mall. An unpaid internship could also be valuable experience if you can afford it.
Attend a Two-Year College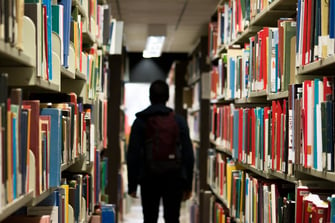 Two-year colleges offer a chance to improve your academic skills and build a new GPA while earning an associate degree.
This can be an affordable way to earn general education credits that you can transfer to a four-year college later, and you'll be better prepared for college work after completing one of these programs.
Search for Other Options
If you have your heart set on a traditional four-year school, it may not be too late to apply to a college with rolling admissions. These schools accept applications as long as there open spots, and you could get lucky.
The National Association for College Admission Counseling also puts out a list of schools that still have open slots in May, which could help you find a suitable alternative.
If you find yourself asking, "I didn't get into college, now what?", you have options. Take a deep breath and don't beat yourself up. Instead, ask yourself what you want to do with your time, and choose one or more of these suggestions to help you forge ahead.
With perseverance, your next application will wow the admissions officers and you'll be heading off to school in no time.