Nestled in the foothills of Appalachia, surrounded by the beauty of Wayne National Forest, Hocking College is an exceptional two-year college that will prepare you for the next step in your educational evolution.
The Agroecology program at Hocking College is brand new as of Autumn 2018. Hocking College's location in Nelsonville, Ohio is a huge advantage if you're looking to get an agroecology degree. Nelsonville and neighboring city, Athens, are centers for agroecological efforts in Ohio. As with almost all of Hocking's natural resources programs, the agroecology curriculum will be largely field-experience based. This immersion sets Hocking College graduates apart from the rest.
Those students who meet the requirements will graduate with an Associate in Applied Technical Studies in Agroecology degree from Hocking College.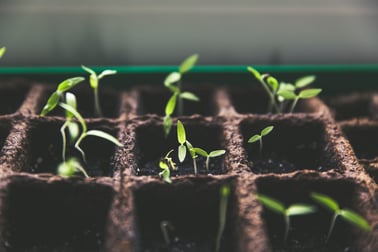 Hocking College also offers a great campus environment at a low cost. It is the only 2-year college in Ohio with residence halls, accommodating students who are not within commuting distance.
Small class sizes allow for one-on-one interaction with professors, letting you get the most out of your educational experience. Hocking also has a 100% acceptance rate, so pursuing an agroecology degree, or any other degree for that matter, is feasible for anyone and everyone.
The following examples are more reasons why any student planning to study agroecology should consider attending Hocking College:
The large College of Natural Resources at Hocking allows students to begin networking early by working with those enrolled in other programs within the college.
Agroecology Ecotour — this serves as an introduction to new students in the program. Students visit local sustainable agriculture efforts, like the Chesterhill Produce Auction and Green Edge Gardens.
Oliver Farms (where they have a picnic and try the local foods). Also, students will get the opportunity to network with staff from the Ohio Ecological Food and Farm Association, and Rural Action. This tour gives students a glimpse of the industry and allows them to see how they personally relate to local farmers.
Wayne Natural Forest's proximity provides Hocking students with the opportunity to study more uncommon branches of agroecology, like agroforestry and non-timber forest products.
A summer field ecology program is planned, in which students will examine a cross section of biomes within Ohio and West Virginia. They will study how local resources, farming techniques, vegetative communities, ecology, and wildlife/animal rearing varies by location.
There is the potential for AmeriCorps service for those in this program.
In addition, Hocking College's Agroecology program partners with the following organizations:
For more information on Hocking College's Agroecology Program contact Program Manager Sasha Sigetic by email: sigetics@hocking.edu or by phone: (740) 753-6283.