Are you or someone you know reside in Geauga County, Ohio? Does that someone have an interest in going to school for natural or environmental science? If so, they should apply for the second annual Protect Geauga Parks Bob McCullough Memorial Conservation Scholarship.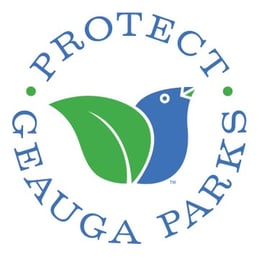 What's the 2018 Bob McCullough Memorial Conservation Scholarship?
This scholarship is to honor the legacy of the late Robert "Bob" McCullough of Burton, OH who
passed away in 2016. In addition to being an avid bird watcher, McCullough was extremely passionate about preserving the natural habitats of Geauga County.
For 48 years, McCullough served as the Geauga County Park Board Director. During that time he spearheaded the acquisition and preservation of over 7,500 acres of land that eventually developed into 18 public parks, 7 playgrounds, and 65-miles of trail systems.
Who'll Benefit From this Scholarship?
This scholarship is designed to help students who reside in Geauga County and are planning to going into the natural and/or environmental science field.
How Many Awards Does this Scholarship Offer?
This scholarship will award three students with the amount of $1,000 each.
What are the Eligibility Requirements?
Those students who apply must meet the following criteria:
Be a resident of Geauga County, Ohio.
Graduate from high school in the Spring of 2019.
Have an interest in studying natural or environmental science.
Demonstrate a commitment to conservation through extra-curricular activities, projects, or part-time employment.
What Does the Application Need to Include?
Students applying need to include the following in their application:
A letter expressing interest in being considered for the scholarship, including their contact information (address, phone, and e-mail).
An essay between 500 – 1,000 words that describes how their project or activities demonstrate the importance of conservation to them.
A letter of recommendation from a teacher, academic advisor, volunteer coordinator, employer, or parent.
When is the Deadline to Submit the Application?
Students interested in applying need to submit their application by no later than 5PM on Sunday, September 30, 2018.
When Will the Winners Be Announced?
Students who are awarded one of the three scholarships will be notified by October 15, 2018. A public presentation of the scholarships will take place on November 11 at the Protect Geauga Parks Heroes of Conservation Reception, and each winner will be asked to give a short acceptance speech.
How Do I Submit an Application?
Applications can be submitted by emailing pgpscholarship@gmail.com or by mailing in a hard copy to the following address:

Protect Geauga Parks
PO Box 1064
Chardon, Ohio 44024
Applicants who need more information or have any questions must contact pgpscholarship@gmail.com before September 28, 2018.