If you're staying local this Memorial Day Weekend, stop by Lake Snowden for some family fun! Lake Snowden is 675 acres of natural beauty and adventure. There is something for everyone with camping, boating, fishing, picnicking and swimming.
Camping
Lake Snowden is perfect for camping with four different campsites. Locust Grove is the campsite closest to the horse trails. If you have kids, then Big Oak Camp is the best option because it's close to the play area. Hilltop has hot showers and flushable toilets, and Hickory Camp is close to the camp shelter house and more secluded.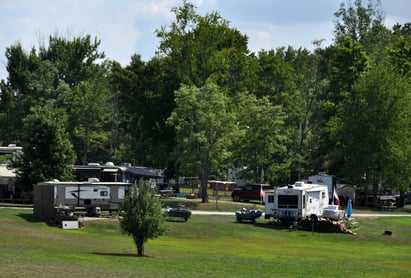 Camping rates are $30 a day or $180 a week for non-electric sites and $35 a day, $210 a week, or $600 a month for electric sites. All reservations for holidays and major event weekends require a minimum of a two-night stay and are paid for at the time of booking. There are extra services that also have an additional fee, these are the dump station, showers, parking, camper storage, and seasonal boat storage.
Swimming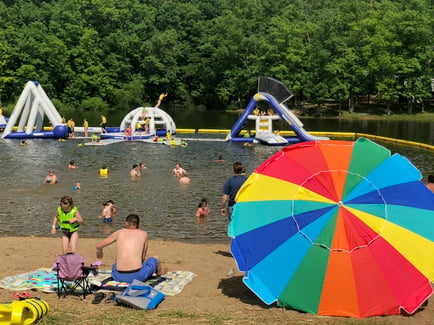 Lake Snowden also has a beach area lined with grass and sand. There is an area for swimming, and if you want a fun adventure, a water park to enjoy. The water park is a huge inflatable obstacle course with slides and other inflatables that allow you to climb, jump, and enjoy the water in fun new ways, no matter your age. There are no lifeguards on duty.
The beach is open Monday through Friday from 11:00 a.m. to 7:00 p.m. and Saturday and Sunday from 11:00 a.m. to 6:00 p.m. The beach and swimming are free.
Boating
Boating is a perfect way to enjoy the beautiful scenery and active wildlife around LakeSnowden. Boaters can expect to see whitetail deer, Canada geese, ducks, beaver, mink, fox, raccoon, squirrels, rabbits, wild turkey, and different aquatic wildlife. If you don't have a boat, you can rent one for $8.00 an hour or $25.00 a day. Kayaks, canoes, rowboats, paddleboats, and paddleboards are available during office hours from the main office. A no-wake rule is in place to maintain a serene setting and control shoreline erosion.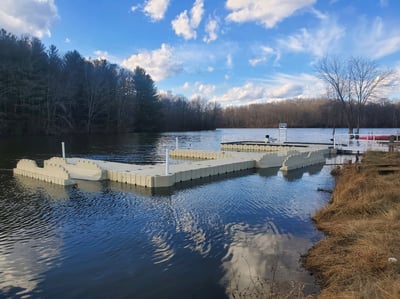 New to Lake Snowden is an Accessible Transfer System that allows people with disabilities a simple and safe way to board, launch, and re-enter canoes and kayaks. Detailed instructions are posted near the system.
Fishing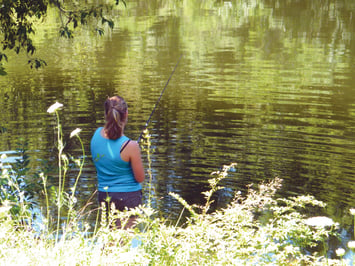 If you're an avid fisherman, you'll enjoy the variety of fish in Lake Snowden. Bluegill, crappie, yellow perch, largemouth bass, catfish, northern pike, and walleye are the types of fish living in the lake. Fishing is free and open to the public, but the Ohio Division of Wildlife does require people age 16 and older to have a valid Ohio fishing license.
Picnicking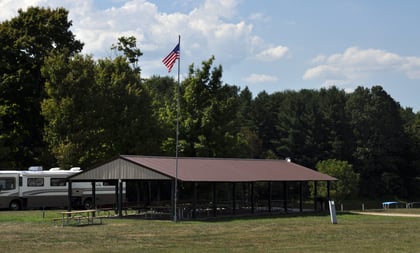 Lake Snowden also offers two picnic shelters with electricity and seats 75 people for parties or get-togethers. These are available for reservation only. Restrooms are nearby as well as dumpsters. There are also fields adjacent to the shelters for a fun game of softball, volleyball, or badminton.
The office at Lake Snowden is open Memorial Day through Labor Day each year. The office hours are Monday to Thursday, 9:00 a.m. to 4:00 p.m., Friday and Saturday from 9:00 a.m. to 5:00 p.m., and Sunday from 10:00 a.m. to 4:00 p.m. If you'd like to host an event at the lake, please email events@hocking.edu.