Mari Cox, licensed massage therapist, is the new program manager for Hocking College's Massage Therapy program.
Originally from Lindsey, Ohio, located 30 miles south of Toledo, she attended Fremont Ross High School. After graduating high school she attended Capitol University, where she earned a bachelor's degree in Public Relations, Multi-Disciplinary in Art, English, Business, Speech & Communications. After college, she fulfilled her childhood dream of becoming a flight attendant and sated her lifelong love for travel.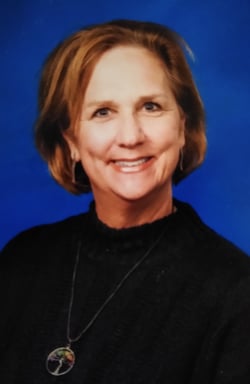 She was assigned to the American Airlines crew base in Nashville, Tennessee. Cox was promoted up the ranks to an Inflight Instructor, to New Service Marketing Rep, to the Flight Service Manager over the Flight Attendant Crews based at Nashville International Airport. When AA closed their Nashville hub, Cox retired her wings to stay in Nashville and became director of administrative services with Tri-Star Health Care. Where she worked until she opened an Olympic Taekwondo Training Center.
Through various corporate jobs, she regularly went for therapeutic massage sessions with her licensed massage therapist to alleviate the effects of stress and body mechanics. Being a high school and college athlete, she has always been a proponent of the benefits of massage therapy.
Upon choosing to leave a corporate job in Virginia to return to Ohio with her children, she was encouraged by her LMT to pursue her massage therapy license. A major part of her decision to return to Ohio was the stringent massage therapy guidelines set forth by the State Medical Board of Ohio, she wanted the best training in the country and she knew Ohio is where she would get that.
Cox enrolled at Orion Institute for Massage Therapy located in Perrysburg, Ohio. After graduating, passing the National MBLex qualifying exam and receiving her massage therapy license, as a single mother, she was able to support her boys as a self-employed independent practitioner.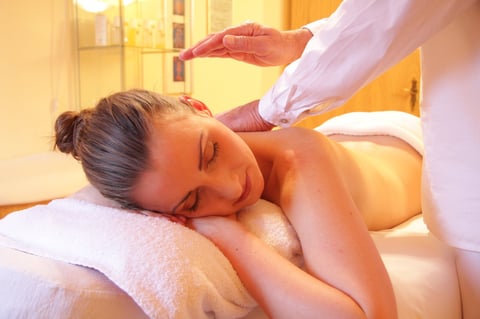 Currently, Cox is a licensed massage therapist according to the terms and conditions of the State Medical Board of the State of Ohio as well as the Commonwealth of Virginia Board of Nursing Department of Health Professions.
She has also earned continuing education credits in Reflexology, Oncology MT, Cupping Massage, Geriatric Massage, Active Isolated Stretching & Strengthening, Qi Gong, Pre-Natal Massage, Aromatherapy Certification, Hot Stone Massage Techniques, Sports Massage, Ethics and Smart Business Policies.
Overall, Cox has worked in massage therapy for six years. During that time she has observed a growing awareness of the benefits of massage therapy, as well as a growth in the number of employment opportunities for licensed massage therapists in various professional venues.
"I believe each year there has been a growing respect for the need for massage therapists, as well as the many benefits that the massage therapy field can bring to a Community," she noted.
This year, Cox decided to start teaching massage therapy classes at Hocking College. Motivated by her extensive background in business, she felt she was ready to start giving back to the massage therapy community by helping prepare the next generation of massage therapists for their journey into the workforce.
Since her oldest son had recently graduated from Hocking College in 2017, Cox was already well acquainted with the benefits of attending the school.
"I love the Hocking Hills area and all the exciting educational hands-on experience Hocking College has to offer," she said. "I also enjoy working with others and sharing my knowledge — to top it off — it brought my boys and I back to Ohio."
Cox is coming to Hocking College from York School Division, where she was the career coach for three high schools.
Cox noted that students who enroll in her classes will learn the following skills:
Basic manual therapy techniques

Advanced techniques along with an introduction to a wide variety of massage modalities and spa services.

A solid foundation of understanding regarding human anatomy and physiology

How to use functional assessments of the musculoskeletal system

A comprehensive understanding of relaxation and clinical soft tissue manipulation for the client's specific needs

The ethics, marketing and business laws to be an independent practitioner or join another established business as a licensed massage therapist
Her short-term goals for the program include introducing aromatherapy, and other natural compatible massage therapy techniques in a spa setting, and incorporating any skills or services that may be trending in this region set forth by the Hocking College Massage Therapy Advisory Board.
Cox stated that her long-term goals for the program are to center around expanding the Hocking College Massage Therapy Program and building a professional support system that her students and graduates can rely on throughout their careers.
How would Cox respond to students who are "on the fence" about enrolling in her program?
"I would say look around and compare. The Hocking College Massage Therapy has all that you would want in a Massage Therapy Program and more at a great price! Students learn much more than basic massage, they get advanced training in a variety of modalities all for an All-Inclusive Price. Upon passing that qualifying exam and receiving their State Medical Board of Ohio License they will be competitive with those that have been in the workforce for a while. There is definitely a need for licensed massage therapists, our industry is expected to have a 21% increase through 2029, much faster than the average for all occupations," Cox said.
"We have an awesome learning environment within the Hocking College community, as well as having dorms if needed," she noted. "We have two curriculum tracks — an Associate of Technical Studies in Massage Therapy or a Certification Program to select from."
To find out more about enrolling in Hocking College's Massage Therapy program, contact Program Manager Mari Cox at one of the following: