Since November is National Diabetes Month, our next three blogs are dedicated to exploring this disease which currently effects nearly 30.3 million Americans. This first blog discusses the topic of what diabetes is.
What is Diabetes?
Diabetes is an endocrine disorder which involves the body's hormone insulin, which is produced by the beta cells in the islets of Langerhans in the pancreas. Diabetes mellitus is defined by the American Diabetes Association (ADA) as "a condition characterized by hyperglycemia resulting from the body's inability to use blood glucose for energy. In Type 1 diabetes, the pancreas no longer makes insulin and therefore blood glucose cannot enter the cells to be used for energy. In Type 2 diabetes, either the pancreas does not make enough insulin or the body is unable to use insulin correctly."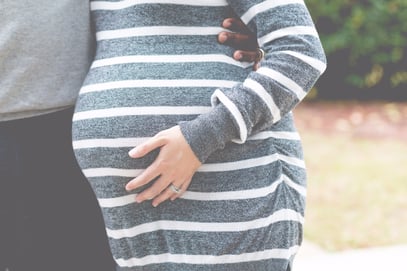 Using the ADA's definitions, one realizes that there are two types of diabetes mentioned; however, in reality there are several other types including gestational diabetes. This occurs in some women during pregnancy, especially to those women who have a high body mass index (BMI). This is attributed to a hormonal imbalance involving the placenta and the nutritional needs of the developing fetus and, if not diagnosed and treated, can lead to neurological impairments and developmental delays in the fetus. Management of this type of diabetes includes eating healthy and nutritious foods, moderation in exercise, avoiding excessive weight gain, and self-monitoring of blood glucose levels several times a day. If these strategies are not effective in achieving acceptable blood glucose levels, then the mother may need administration of insulin to achieve normal blood glucose levels. This is done in order to prevent any additional complications during the pregnancy.
Another type is Maturity Onset Diabetes in the Young (MODY), which is a type linked to the epidemic of childhood obesity. This is occurring in the U.S. and risk factors include inadequate physical activity and poor nutritional habits.
Lastly, one other type of diabetes that occurs secondary to medical treatment is Medication-Induced Diabetes Mellitus. This type of diabetes occurs when someone is prescribed certain types of medications such as glucocorticosteroids, which are used for symptom management including suppression of inflammation from chronic illnesses or diseases such as chronic bronchitis. An unfortunate effect is that this kind of medication may cause an increase in the person's blood glucose levels and, if sustained, contributes to pathophysiological changes which may be irreversible.
Where Can I Find More Information On Diabetes?
The American Diabetes Association is an excellent source of information to learn more about this chronic condition. They cover topics including how to know if you could be suffering from diabetes, how to live with this condition, food and fitness management, research & practice, way to give, and more.
---
If you're interested in a career in the healthcare field, perhaps you should consider becoming a nurse. Currently, Hocking College in Nelsonville, Ohio offers both a Registered Nursing program and a PN2RN transition program.
For more information on any of these programs, contact the Hocking College Admissions Office at (740) 753-7050.