Are you enrolled in Hocking College's Nursing program? If so, the Karen Teicher Memorial Nursing Scholarship is just one of the many scholarships to apply for at Hocking College. The funds provide the necessary aid to students who are in need, allowing them to focus on their studies and the hands-on clinical experience they would not otherwise have access to. In addition to the scholarship fund, the emergency fund portion offers assistance through gas and grocery store gift cards, pays for student's books, and necessary physicals, immunizations and supplies, as well as fees for their national accreditation testing. Due to this scholarship, it makes a college education an attainable goal for those who might not otherwise have the opportunity.
What Does The Scholarship Include?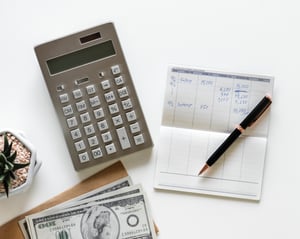 The scholarship awards two second-year nursing students the amount of $10,000 each. The recipients must demonstrate financial need, prove the money requested will help avoid a disruption in their education, and how the scholarship will help continue their education. Scholarship funds can be used to pay the costs of tuition, fees, and books; however, the student must be registered for classes at the time of the review and enrolled full-time for the terms the scholarship will be awarded.
How Was The Scholarship Created?
The scholarship was created in honor of Karen Teicher, a graduate of Hocking College's School of Nursing in December of 1976. Karen loved nursing and would have been proud to help others meet their goal of becoming a nurse. As an emergency room nurse at O'Bleness Hospital in Athens, Ohio and a friend to many, she was known for her humor, kindness, and generosity. Karen died of breast cancer in 1995 and her family established the Karen Teicher Memorial Nursing Scholarship in memory of her spirit and dedication to the nursing profession.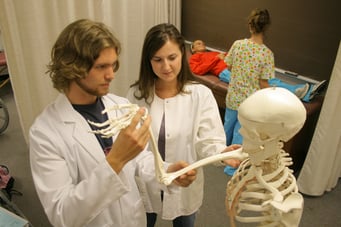 What Kind Of Nursing Degrees Does Hocking College Offer?
Hocking College's School of Nursing is a state and nationally accredited program offering both a Practical Nursing (PN) Degree and an Associate of Applied Science in Nursing (RN). Hocking College's Nursing program is rich in hands-on experience, in addition to classroom and lab work. Clinical experience for the program is obtained in hospitals, long-term care facilities, home healthcare agencies, schools, clinics and camps within a 75-mile radius of the Nelsonville campus.
For those interested in learning more about scholarships or the Nursing program at Hocking College, visit hocking.edu.
This blog is part of a series in celebration of National Nurses Week which is held from May 6-12 every year.