Hocking College's new state-of-the-art medical cannabis testing lab has officially reached the flowering stage.
Located in Natural Resources Building, Room 120, the floor plan of the lab was designed by Fred Claussen, the director of undergraduate research and laboratory sciences, for the college's Laboratory Sciences: Medical Cannabis program.
According to Claussen, construction on the new lab began in September 2020 and was completed over winter break.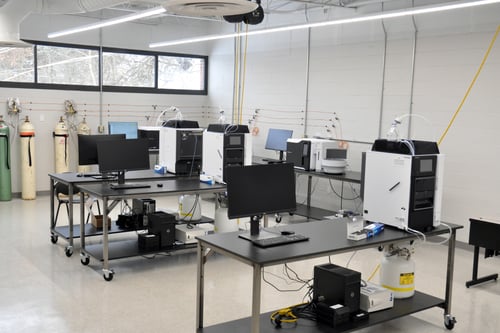 The renovations and wiring aspects of the lab were carried out by Hocking College's facilities department and students and staff from the Construction Management: Commercial & Residential Electricity program.
Besides being spacious enough to accommodate the college's COVID-19 social distancing protocols, the new lab features equipment from top-of-the-line companies like Shimadzu.
As a result, students in this program will have access to what Claussen described as "equipment and technology that even students at four-year schools don't have access to."
With the new equipment, students will get the hands-on experience they need to develop the essential job-related skills like:
Performing basic-to-sophisticated testing techniques and procedures.

Testing customer samples for quality and safety parameters.

Appling research needed to support product viability

Writing research papers based on the experiments they conduct.

Testing cannabinoids and terpenes in hemp and other non-cannabis samples.
Claussen explained that cannabinoids are components derived from hemp and cannabis that may play a role in regulating everything from sleep to appetite.
Regarding terpenes, he described them as aroma compounds produced in the flower and leaves of the cannabis plant.
He added that "terpenes may also interact with certain cannabinoids to provide beneficial therapeutic effects."
More information Laboratory Sciences: Medical Cannabis program
Claussen has a Bachelor of Science degree in Agronomy from the University of Illinois at Urbana-Champaign, and a Master of Arts in Biology from the University of Illinois Springfield.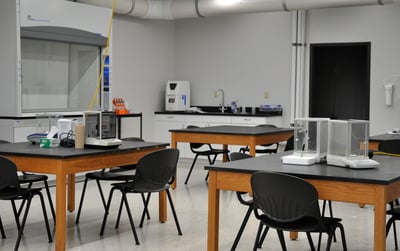 Assisting Claussen is Derek Boyer, the office manager for the cannabis lab. His duties include conducting client outreach, working with cannabis cultivators and processors and connecting students with internships.
To date, Boyer has secured internship opportunities for more than 20 students and assisted two students in finding jobs in the medical cannabis industry.
This spring, the Hocking College Medical Cannabis Lab hosted four internships. Prospective applicants must be age 21 and will be expected to complete 200 hours of training.
In September 2017, Hocking College announced its intention to fulfill Ohio law as a research facility for the state's medical cannabis testing laboratory.
The college's goal was to partner with the state to fulfill the legislative mandate contained in HB 523 that specifically requires an institute of higher education serves as a lab testing site.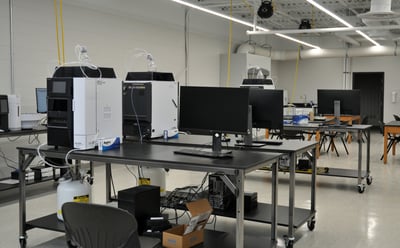 At the time, Hocking College was also developing a comprehensive laboratory science curriculum.
By 2018, Hocking College had received accreditation from the Higher Learning Commission (HLC) to move forward with their new Cannabis Lab Technician program.
The Laboratory Sciences: Medical Cannabis program at Hocking College is the first Associate Degree in Laboratory Sciences with a major in Cannabis Laboratory Technician in the United States.
For more information on Hocking College's Cannabis Laboratory Technician program contact Director of Undergraduate Research and Laboratory Sciences Fred Claussen by email at claussenf@hocking.edu or by phone at 740-753-6499.