Hocking College recently partnered with Washington State Community College and Belmont Technical College to offer their respective students the opportunity to earn a Google IT Professional Certificates for free.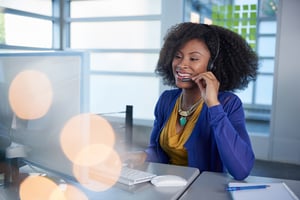 These certificates are the result of a partnership between Google and Jobs For the Future. The certificates provide students with the skills they need to enter — and advance in — the IT industry and connect them with more than 50 potential employers.
Ryan Rieder, dean of the School of Arts, Business and Sciences at Hocking College, said the partnership began when Google reached out to the college as part of their effort to expand their services into underserved, rural areas.
He added, "They explained their mission, and we led the charge of organizing our two partner schools in the region to get started with this initiative."
More about JFF
For more than 30 years, Jobs For the Future has championed bringing economic mobility to underserved people in the United States.
JFF is a nonprofit organization that develops public policies and programs that encourage students to be prepared for college and capable of learning the skills they need to stand out in the workforce.
More about the Google IT Professional Certificate
Designed for beginners with no prior IT experience, the Google IT Professional Certificate prepares students for entry-level roles as Information Technology Support Specialists — either on an in-house or remote basis.
What skills will this program teach students?
Customer service

Troubleshooting

Network protocols

Cloud computing

Windows operating system

Linux command line

Systems administration
What are the additional benefits of getting this certificate?
80% of Google IT Support Professional Certificate learners in the U.S. have reported finding a new job, getting a raise, or starting a new business within six months of earning this certificate.

Students get opportunities to earn a recommendation of 12 college credits for completing the program. This is the equivalent of four college courses.

The Google IT Professional Certificate was voted the #1 career certificate on Coursera. Founded by Stanford University's computer science professors Andrew Ng and Daphne Koller, Coursera is a world-wide online learning platform that offers a variety of online courses.

On average, students can complete the IT support program in three-to-six months.

This training course is being offered on a 100% online basis.

Obtaining this certificate will be an impressive addition to any student's resume and LinkedIn profile.

Top employers looking for employees with a Google IT Professional Certificate include Bank of America, Walmart and Google.
"Participants of the program have included students already enrolled in a computer science program at one of the community colleges, individuals looking to learn a skill set to help secure employment or those who are looking to up-skill to grow with their current employer," Tasha Penwell, Hocking College's Computer Science Program Manager, said.
She added, "Regardless of the participant's background, the opportunity to learn a skill and obtain a certification associated with one of the leaders in technology and computer science fields is a fantastic opportunity."
Penwell is also an instructor in Hocking College's Website and Applications Development program.
The Website and Applications Development program prepares students for an entry-level position as a website or application developer position.
Students will obtain a foundational knowledge of Java, JavaScript and HTML code and entrepreneurship skills that will enable them to find a job after graduation, start their own web-app development business, or go on for their four-year degree.
For more information on the Google IT Professional Certificate or Hocking College's Computer Science program, please contact Computer Science Program Manager Tasha Penwell at 740-753-7181 or by email penwellt31810@hocking.edu.