Ohio Peace Officer Training is a great opportunity to develop real-world skills and expand your career options.
Learn more about the Ohio Peace Officer Training, the requirements, and the benefits to your career outlook here.
Overview of Ohio Peace Officer Training
The Ohio Attorney General has put forth several straightforward requirements that you must meet before you can become an Ohio Peace Officer. First, you must pass a drug screen, a criminal background check, and a fitness test. Then you must enroll in an accredited academy, such as Hocking College's Ohio Peace Officer Training Academy (OPOTA), where you must complete a minimum of 695 hours of training.
Before you are certified, you will have to pass additional physical and mental assessments, including a written examination.
Schedules for Ohio Peace Officer Training can vary. Some academies may be evenings only, for example, while others may run only on weekends. Some adopt a college-based calendar, while others use an alternative system.
Hocking College's OPOTA certificate program lasts just one semester and requires evening and weekend participation.
Career Options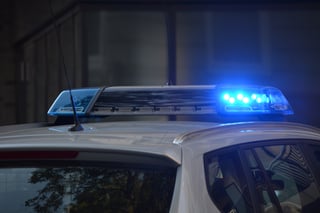 Completing Ohio Peace Officer Training opens the door to a wide range of career options in local, state, and federal law enforcement positions.
Peace Officer Training Academy graduates often end up as customs officials, border patrol officers, state troopers, immigration officers, special investigators, sheriffs and many more. Two of the most common positions, however, are police officers and detectives.
Some career options may require education and certification beyond the initial training, but completing the Ohio Peace Officer Training is a common and beneficial first step.
Many certificate programs, including Hocking College's OPOTA, offer convenient ways to continue your education if you decide that it's the right career for you.
Career Outlooks and Salaries
According to the Bureau of Labor Statistics' Occupation Outlook Handbook, the mean pay for police officers and detectives in 2016 was $61,600. As of 2014, there were 806,400 police officers and detectives across the country, and the job is growing at a rate of 4 percent per year.
Peace officers have many opportunities for advancement over the course of their careers.
While requirements for experience, education and training vary, it's common for peace officers to obtain more specialized positions and advance within the ranks of their organizations.
Benefits of the Training
Peace Officer Training Programs vary in their details, but they all share the objective of preparing their students for successful careers in law enforcement.
After completing your training, you should feel prepared to meet the demands of your next job. Hocking College's OPOTA certificate program has several features that make it especially suited to help trainees reach their career goals.
The program emphasizes practical, hands-on training and small, engaging classes with experienced instructors. There are also many resources available, such as a crime lab, a firing range, and a police cruiser, which helps students gain a clear understanding of law enforcement and the important role they will play in it.
All of this amounts to tangible results, as Hocking College OPOTA students consistently pass the state-certified exam.
The Ohio Peace Officer Training can help you advance your launch a productive career in law enforcement.